Posts Tagged 'Trevor Noah'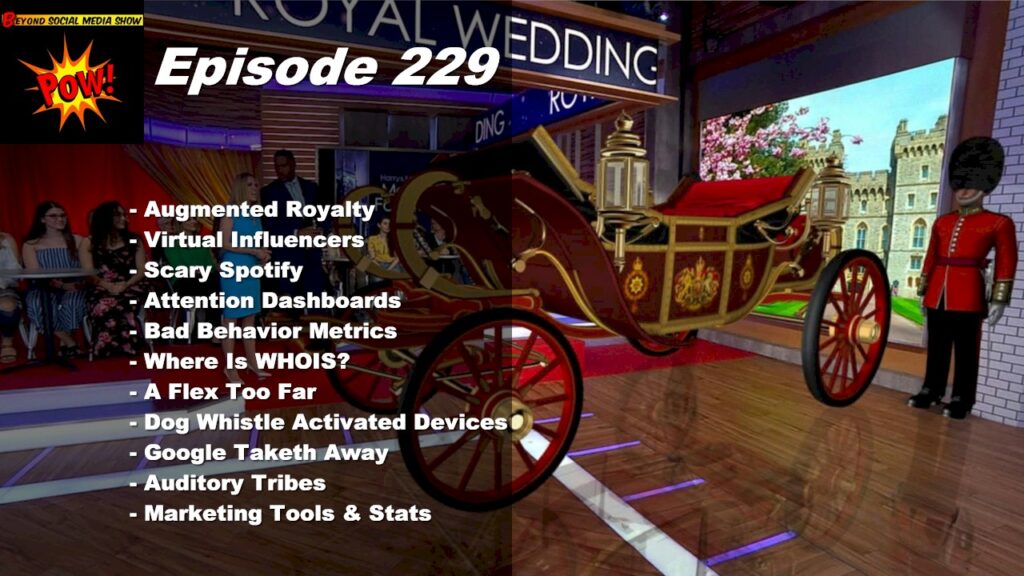 Episode 229: BL and David discuss ABC TV's royal wedding augmented reality app; brand created virtual influencers; Instagram's app monitoring dashboard; Twitter tamping down trolls; the demise of WHOIS; Lil Tay flexes too far; the smart speaker dog whistle; Google's diminishing meta descriptions; the Yanny vs Laurel controversy;…and much, much more.
Read More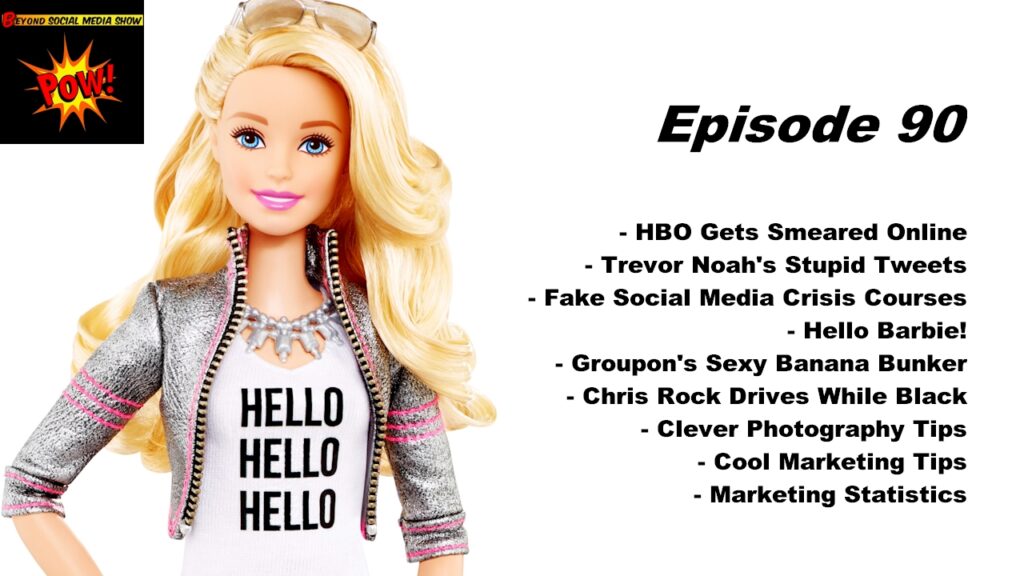 Episode 90: Co-hosts B.L. Ochman & David Erickson discussed the new WiFi enabled talking Barbie; Scientology Twitter campaign against HBO; Trevor Noah's six sexist tweets; Chris Rock drives while black; virtual crisis communications training; Groupon's banana bunkers; Fixodent's lion video; Miller Theatre's canine composers; photography composition tips; plus great new apps and important stats and a lot of stuff in between.
Read More