Posts Tagged 'Timelapse Video'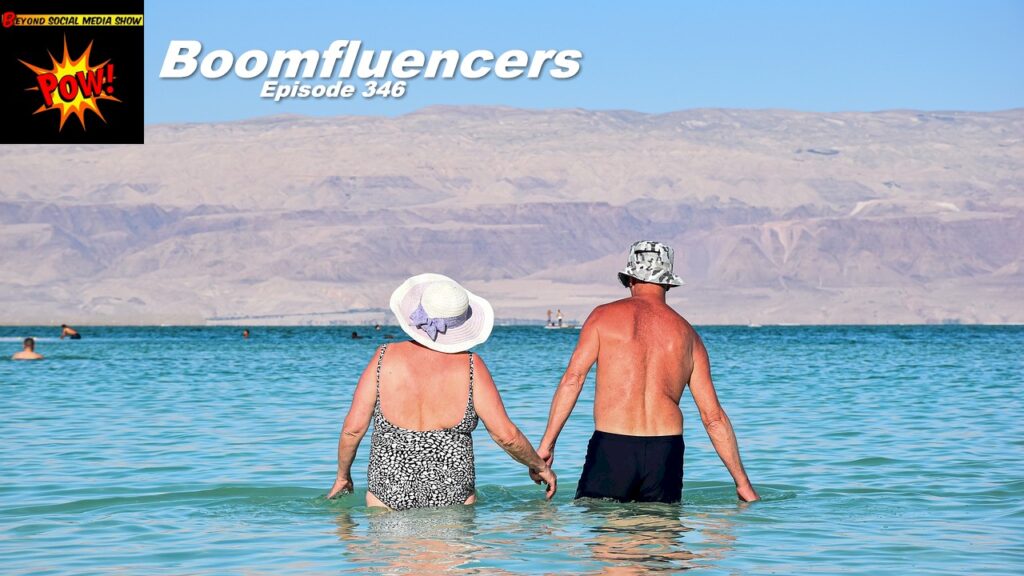 BL and David discuss Baby Boomers as the new influencers; Google Earth's timelapse visualization of climate change; Steak-Umm picks a fight with Neil deGrasse Tyson on Twitter; Reddit considers its own Clubhouse clone; Broadway returns; LinkedIn creates creator tools; LinkedIn asks for secret endorsements; Non-Fungible Tokens sold to raise funds for a kidney transplant; everything you want to know about NFTs but was afraid to ask; how to use Google My Business posts; Kribi self-cleaning underwear; your privacy reading list; zero-click search results data;…and much, much more.
Read More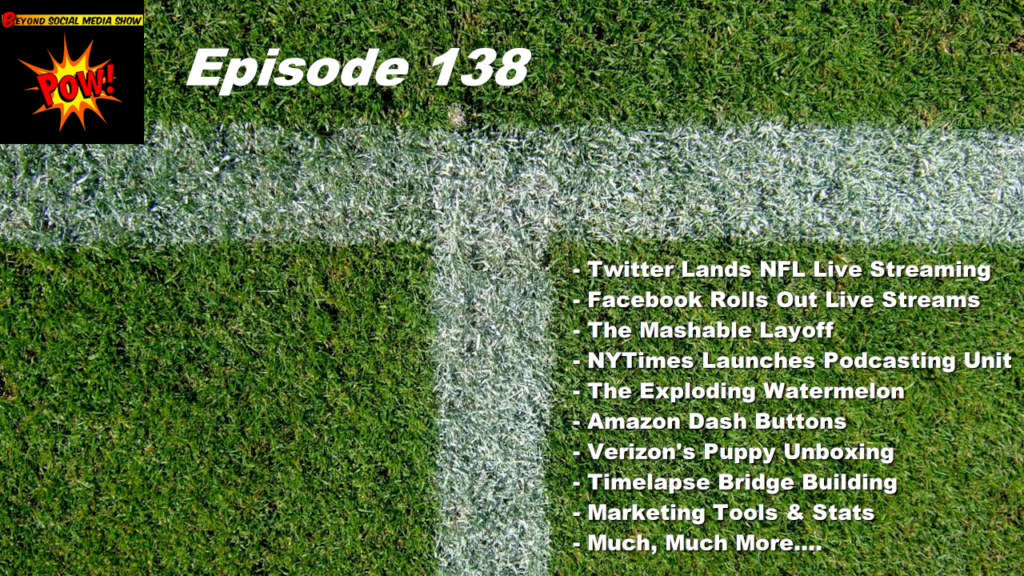 Co-hosts B.L. Ochman & David Erickson discussed Twitter's NFL live-streaming deal; the New York Times' new podcasting unit; the exploding watermelon; Facebook's rollout of live video; puppy videos; a Mashable staff memo; an insane inbox; Amazon Dash buttons; boring podcasts; bad lawyer websites; feline hackers; a time-lapsed bridge building; plus great new apps and important stats and a lot of stuff in between.
Read More