Posts Tagged 'Technographics'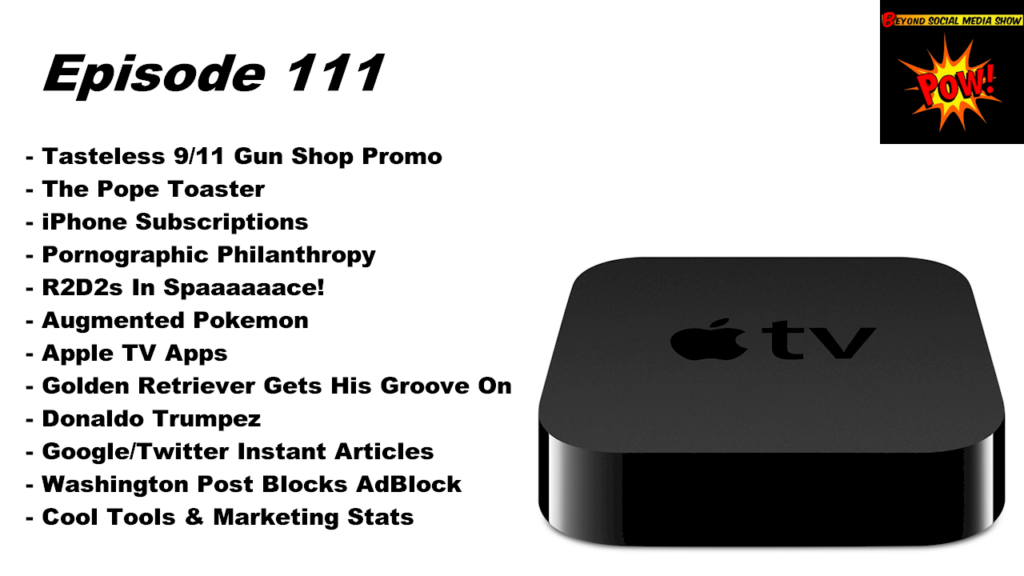 Co-hosts B.L. Ochman & David Erickson discussed the iPhone subscriptions and Apple TV apps; a tasteless 9/11 gun shop promotion; the Pope toaster; philanthropic porn prizes; LEGOs in space; augmented reality Pokemon; a Golden groupie; Donaldo Tumpez; Google & Twitter's answer to Instant Articles; Washington Post's ad blocking statement; plus great new apps and important stats and a lot of stuff in between.
Read More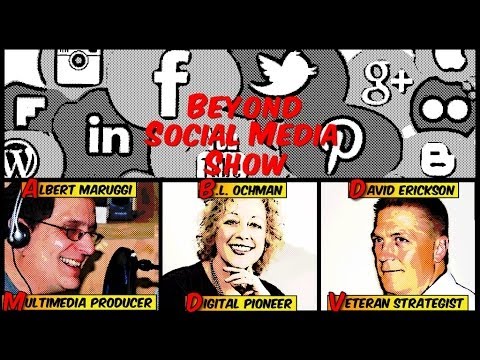 Beyond Social Media Show #50 – B.L. Ochman & David Erickson cover Gwyneth Paltrow's cluelessness, Fresh Balls, marketing personas and Mary Meeker's report.
Read More