Posts Tagged 'St. Patrick's Day'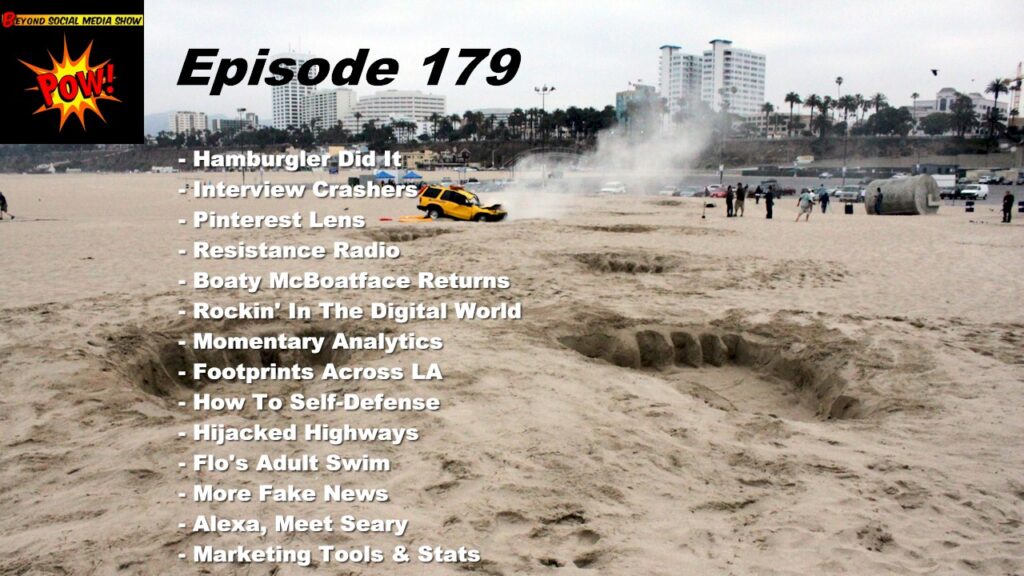 Episode 179: Co-hosts B.L. Ochman and David Erickson discussed McDonald's Trump tweet; BBC interview crashers; Pinterest's Lens; Amazon's Resistance Radio; Boaty McBoatface's return; Fender's rockin' in the digital world; Twitter Moment analytics; King Kong's Los Angeles rampage; self-defense how to videos; hijacking Peruvian highways; Progressive Insurance takes an Adult Swim; 3D-printed houses; more fake news; Alexa's Siri nightmare;…and much, much more.
Read More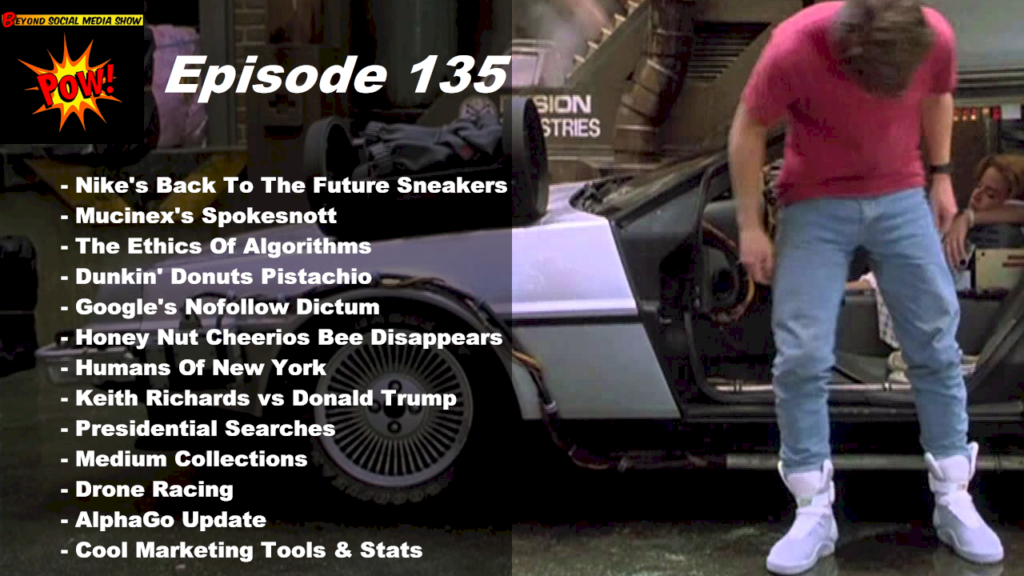 During episode 135, co-hosts B.L. Ochman & David Erickson discussed Mucinex's spokesnott appearance at JFK airport; the ethical obligations of personal digital assistants; Nike's Back To The Future sneakers; Dunkin' Donuts pistachio coffee; the drone racing trend; Google's nofollow dictum; the disappearance of Honey Nut Cheerios' bee mascot; Medium Collections; Keith Richards vs Donald Trump; an update on AlphaGo; plus great new apps and important stats and a lot of stuff in between.
Read More