Posts Tagged 'Serial Podcast'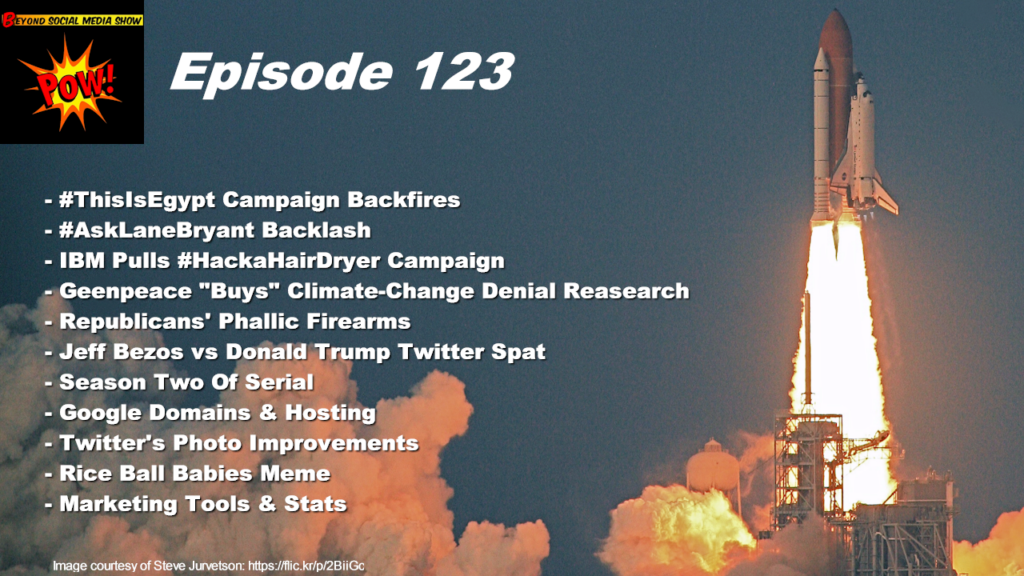 Episode 123: BL and David discuss three Twitter hashtags gone wrong: #ThisIsEgypt, #HackAHairDryer & #AskLaneBryant; Greenpeace's undercover investigation of buying academic research; Republican candidates with their phallic firearms; the Jeff Bezos vs. Donald Trump Twitter spat; season two of Serial; Google website hosting & domain registration; Twitter photo improvements; Rice Ball Babies; and much, much more.
Read More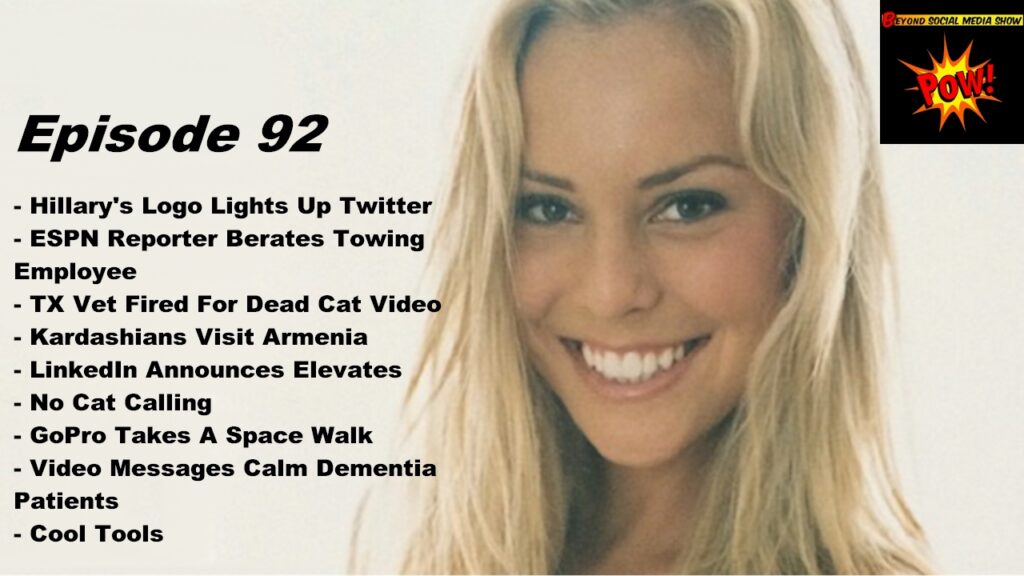 Co-hosts B.L. Ochman & David Erickson discussed Hillary Clinton's campaign logo backlash; the video showing ESPN's Britt McHenry berating a towing company employee; a revolting veterinarian in Texas; the Kardashians' reality show visit to Armenia; LinkedIn's Elevate program; No Cat Calling street signs; a GoPro space walk; calming video for dementia patients; plus great new apps and important stats and a lot of stuff in between.
Read More