Posts Tagged 'Rolling Stone'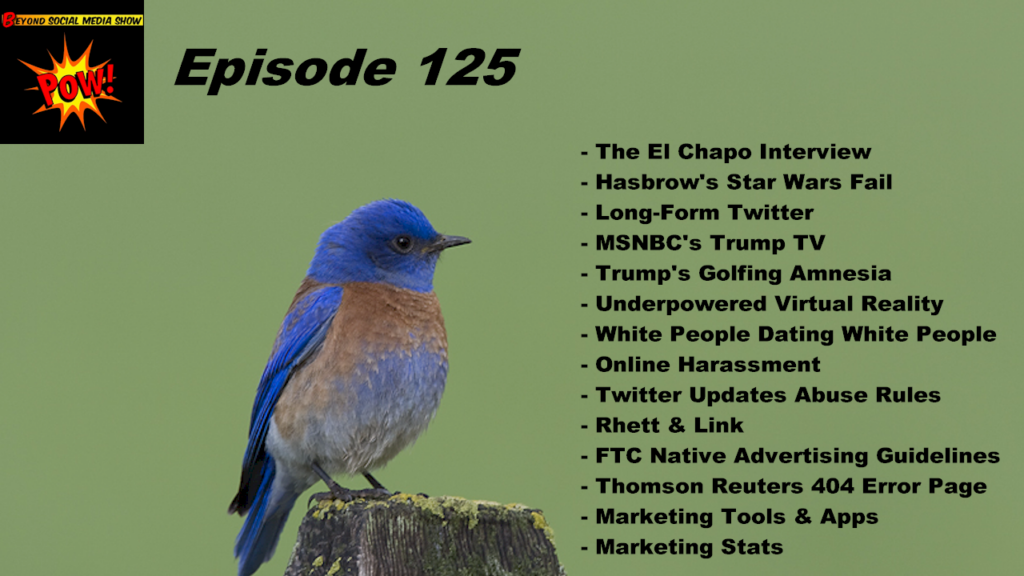 On Episode 125, co-hosts B.L. Ochman & David Erickson discussed Sean Penn's Rolling Stones interview with El Chapo; Hasbrow's Star Wars Monopoly mess up; long-form Twitter; MSNBC's Trump TV; Donald Trump's golfing amnesia; under-powered virtual reality; whites dating whites; online harassment; Twitter's abuse rules; Rhett & Link; FTC's native advertising guidelines; Thomson Reuters error page; plus great new apps and important stats and a lot of stuff in between.
Read More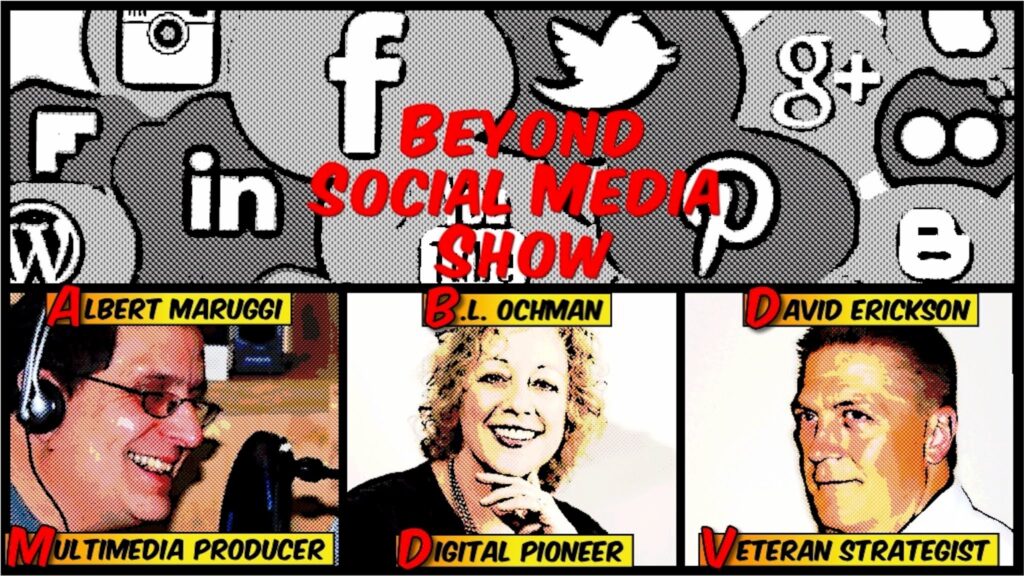 This episode: The Let's Get Social song; Heartbleed bug; The Rolling Stone cover; Virgin Galactic; IKEA's popup train; Fabrege egg hunt; Vikings owned media.
Read More