Posts Tagged 'Product Placement'
BL and David discuss Disaster Girl's big payday; Nerf's new chief TikTok officer; Clubhouse's NFL draft partnership; Clubmarket's Clubhouse influencer exchange; digital product placement; Spotify's paid podcast subscriptions; Flipboard flips to sponsored newsletters; vaccination public service tweets; Punch Pizza's recruiting marketing email; a clever social media and visual communication tactic; Facebook's failure; slander for profit; Basecamp's ban; Apple's privacy sanctimony exposed;…and much, much more.
Read More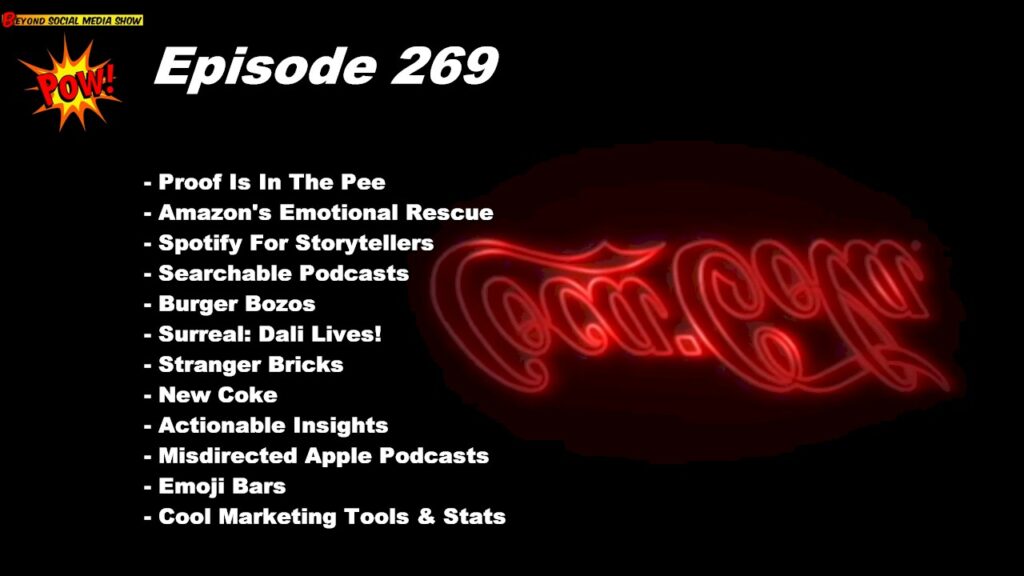 Episode 269: BL and David discuss Coca-Cola bringing back New Coke for season three of Stranger Things and the new Stranger Things-themed Lego set; Vita Coco's social media pissing match; Amazon's plans for a voice-activated wearable for healthcare; Spotify's new podcast production platform; podcasts finally showing up in Google search results; Burger King McDisses Ronald; Salvador Dali comes alive!; Facebook's Actionable Insights; Apple Podcast's questionable use of episode landing pages; Hershey's desperate emoji bars;…and much, much more.
Read More