Posts Tagged 'Political Attack Ads'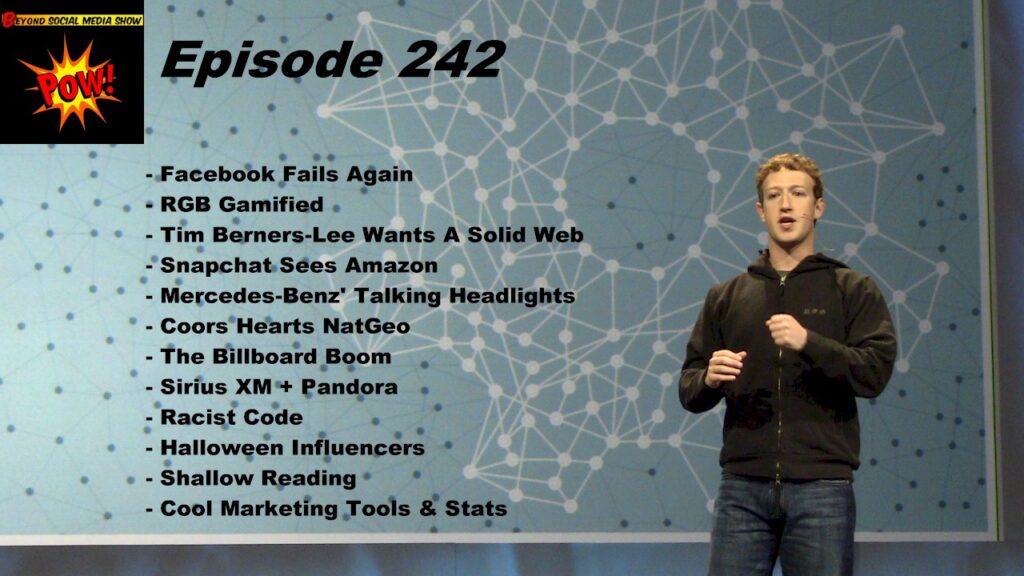 Episode 242: BL and David discuss the gamification of the great Ruth Bader Ginsburg; Tim Berners-Lee's super-important new Solid Web; buying on Amazon with Snap; Mercedes-Benz' talking headlights; Coors & NatGeo's new adventure; a boom in Billboards; Sirius XM and Pandora get together; Facebook Fails Again; racist face recognition code; Urban Outfitters dumbass Halloween costume; how skim reading affects our brains…and much, much more.
Read More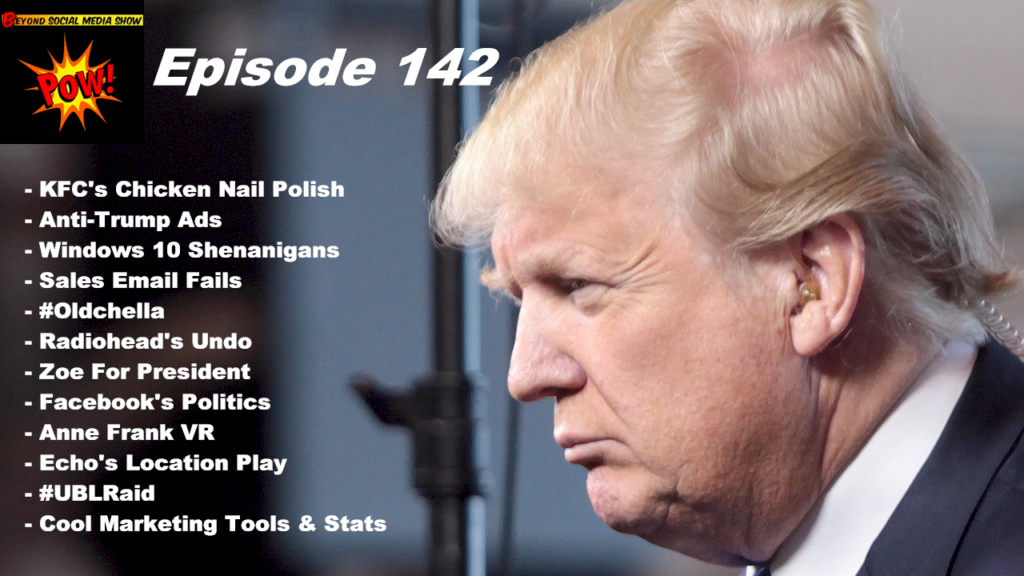 Co-hosts B.L. Ochman & David Erickson discussed the effectiveness of anti-Donald Trump ads run by the Stop Trump PACs and the Hillary Clinton campaign; KFC's finger-lickin' good chicken-flavored nail polish; Elizabeth Warren's Twitter war with Trump; sales email fails; PetSmart's Cinco de Mayo tweets; the GAP's 60s-era space shuttle tweets; Windows 10 shenanigans; the CDC's Clean Hands Count campaign; Facebook mail; the #Oldchella concert; Radiohead erases itself then drops; Zoe for President; Facebook's politics; the Anne Frank virtual reality film; Amazon Echo's location services play; the CIA live tweeting the Osama Bin Ladin raid; plus great new apps and important stats and a lot of stuff in between.
Read More