Posts Tagged 'Music Video'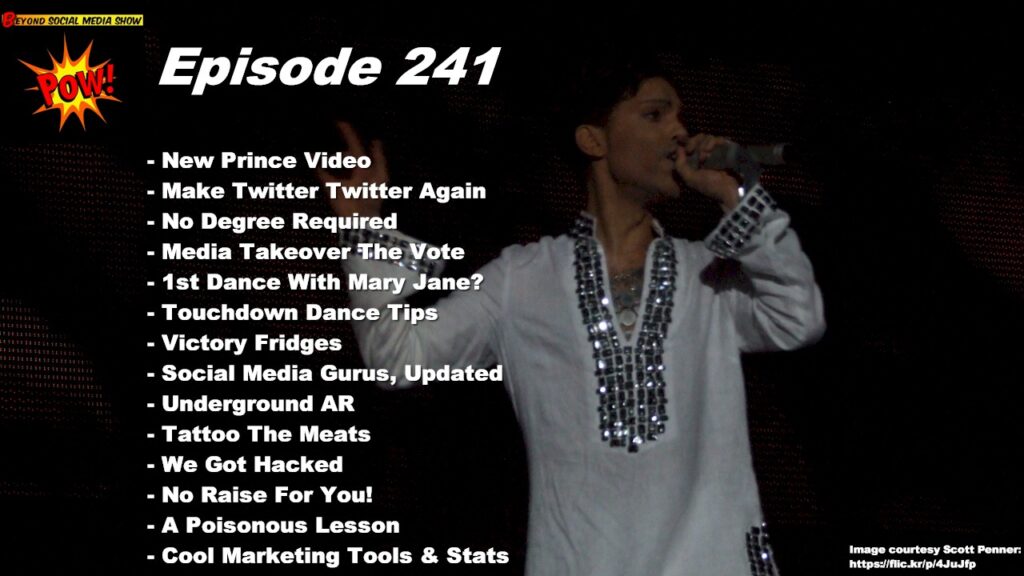 Episode 241: BL and David discuss Prince's new music video that pays tribute to the scores of teens and children affected by gun-related violence every year; the Twitterification of Twitter; the crumbling of the college degree barrier; the National Voter Registration Day media takeover; Coca-Cola's interest in the marijuana industry; dancing lessons for NFL players; the opening of Bud Light's Victory Fridges; an update to the Social Media Guru list; augmented reality applied below ground; Arby's tattoos the meats; the hacking of our website; who is getting raises and who is not; the New York Times' video case study of the Tylenol poisoning; and much, much more.
Read More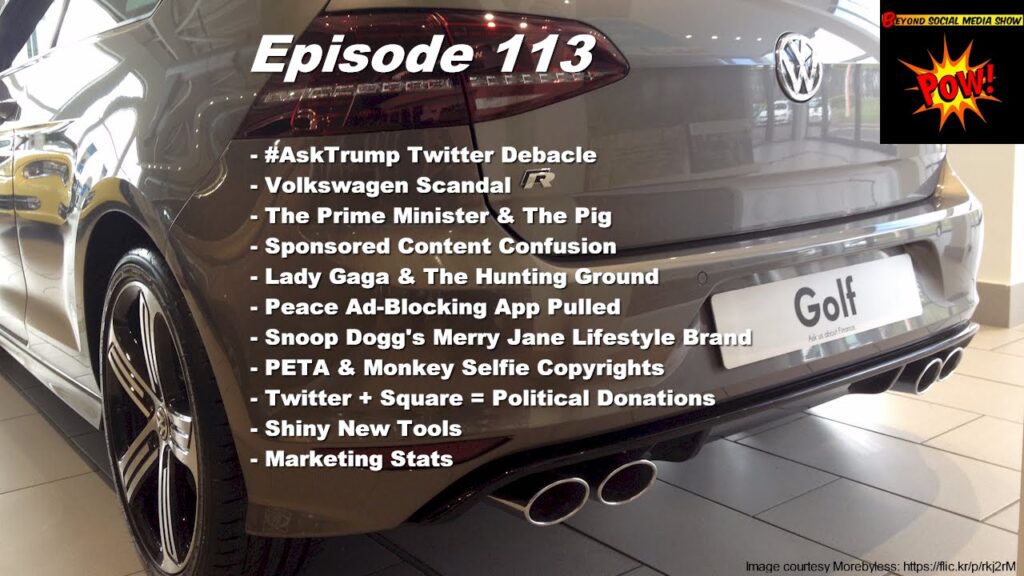 Co-hosts B.L. Ochman & David Erickson discussed Donald Trump's ill-advised use of Twitter; the Volkswagen scandal and apology; Prime Minister David Cameron's pig problem; poorly-labeled sponsored content; Lady Gaga music video for The Hunting Ground; Peace ad-blocking app pulled from the Apple App Store; Snoop Dogg's Merry Jane lifestyle brand; a monkey selfie copyright dispute; tweeting political donations; plus great new apps and important stats and a lot of stuff in between.
Read More