Posts Tagged 'Marketing Skills'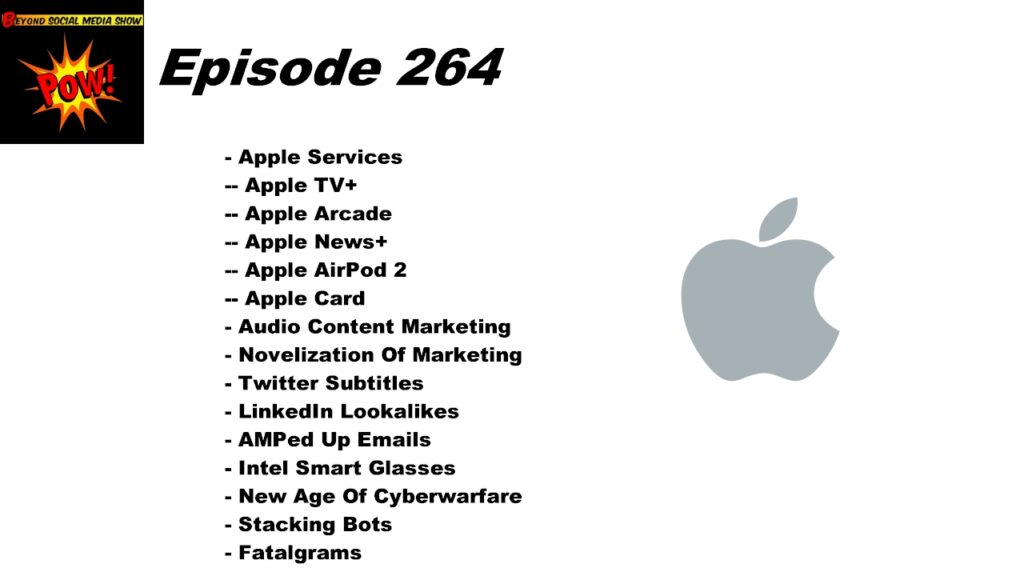 Episode 264: David discusses Apple TV+, Apple Arcade, Apple News+, Apple AirPods 2, Apple Card; audio content marketing; Arizona State University's science fiction anthology about future solar power; Twitter video subtitles; LinkedIn Lookalike audiences; Google's AMP for Email; Intel's Vaunt smart glasses; the unwinnable fight against Russian trolls; the authoritarians' digital mercenaries; Boston Dynamics' stacking bot; idiot humans and their fatalgrams;…and much, much more.
Read More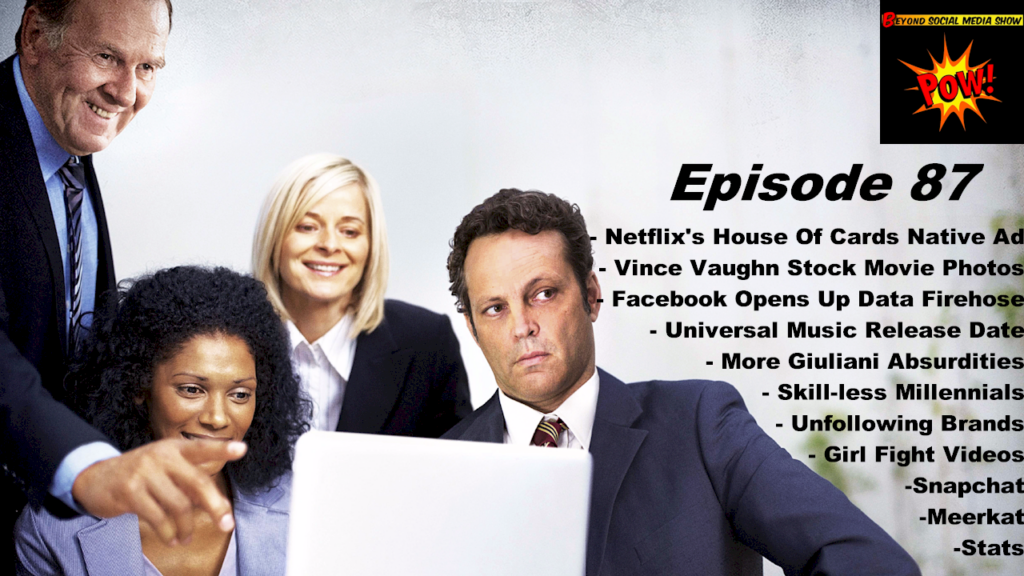 Co-hosts B.L. Ochman & David Erickson discussed the photoshopped Vince Vaughn stock photography used to market his Unfinished Business movie release; the latest violent video to go viral; Netflix's House of Cards native ad; skill-less Millennials; Rudy Giuliani's latest publicity grab; a rescue adoption video game; why people unfollow brands; Facebook's Firehose data; plus great new apps and important stats and a lot of stuff in between.
Read More