Posts Tagged 'Live Streaming'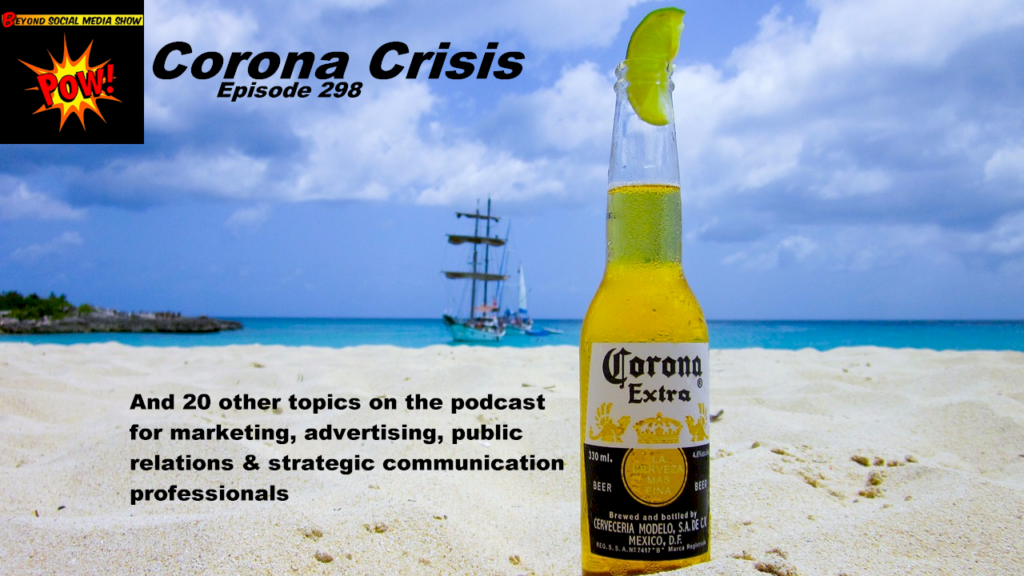 Episode 298: BL and David discuss absurd Corona Beer Virus searches and fears; CNN weatherman's face filter forecast; Giphy and Jif peanut butter's Gif or Jif debate ad; students learning media literacy in school; Walmart's reply to David's Tweet shows smart earned media strategy; Stars & Stripes deleted by vindictive Trump; LinkedIn adds pinned updates; podcast rankings and Netflix rankings released; anti-Putin blogger assassinated; Leap Year baby finally turns 21; Greta Thunberg responds like a heroine; Bloomberg will send Trump a pink slip for you…and much, much more.
Read More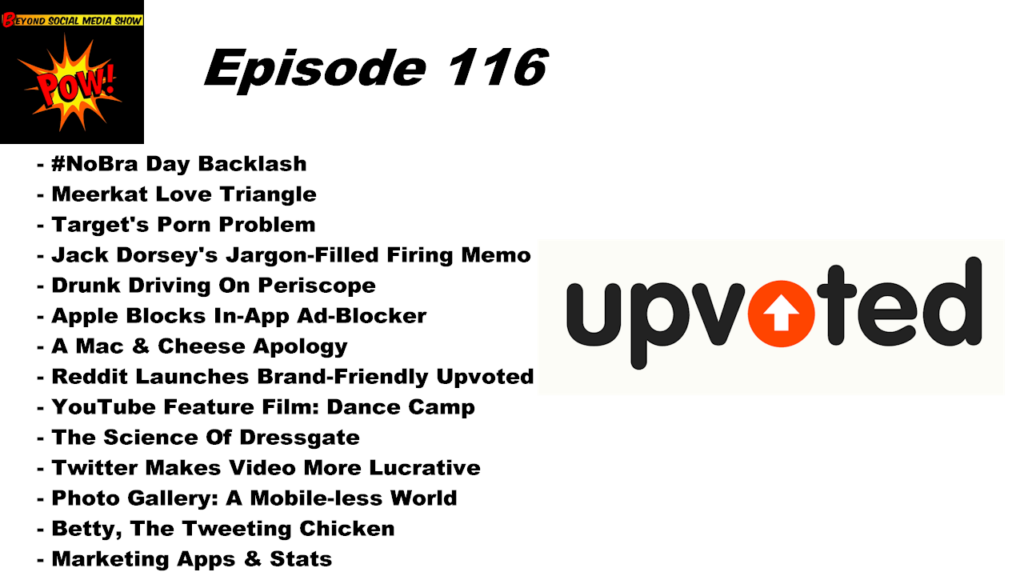 Co-hosts B.L. Ochman & David Erickson discussed a meerkat love triangle; Target's porn problem; #NoBra Day; Jack Dorsey's firing memo; live-streaming a drunk drive; Apple blocks an ad-blocker app; a Mac & Cheese apology; reddit's Upvoted launch; YouTube's feature film debut; the science of Dressgate; Twitter's video revenue share; a tweeting chicken; a mobile-less world; plus great new apps and important stats and a lot of stuff in between.
Read More