Posts Tagged 'Kardashians'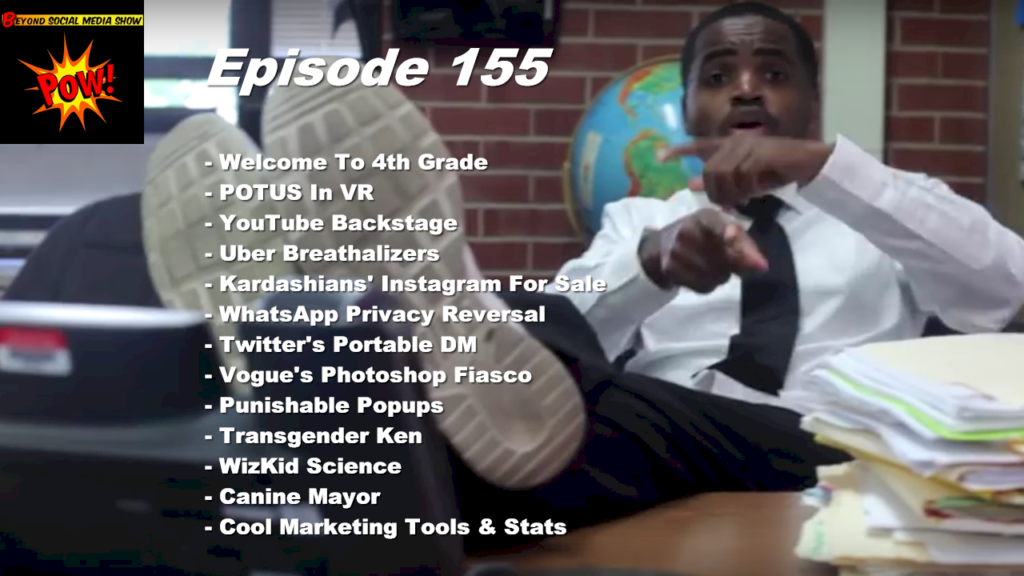 Episode 155: BL and David discuss a welcome video to an Illinois teacher's fourth grade class that went viral; the Kardashian's lack of sponsor disclosure on their Instagram accounts; President Obama's venture into virtual reality; WhatsApp's privacy reversal; YouTube's social ambitions with Backstage; Vogue's Photoshop fiasco; Twitter's portable Direct Messaging; a transgender Ken controversy; Google's policy of punishable popups; Uber's lickable breathalizer cards; the WizKid Science YouTube channel; a Minnesota dog that was elected mayor; and much, much more.
Read More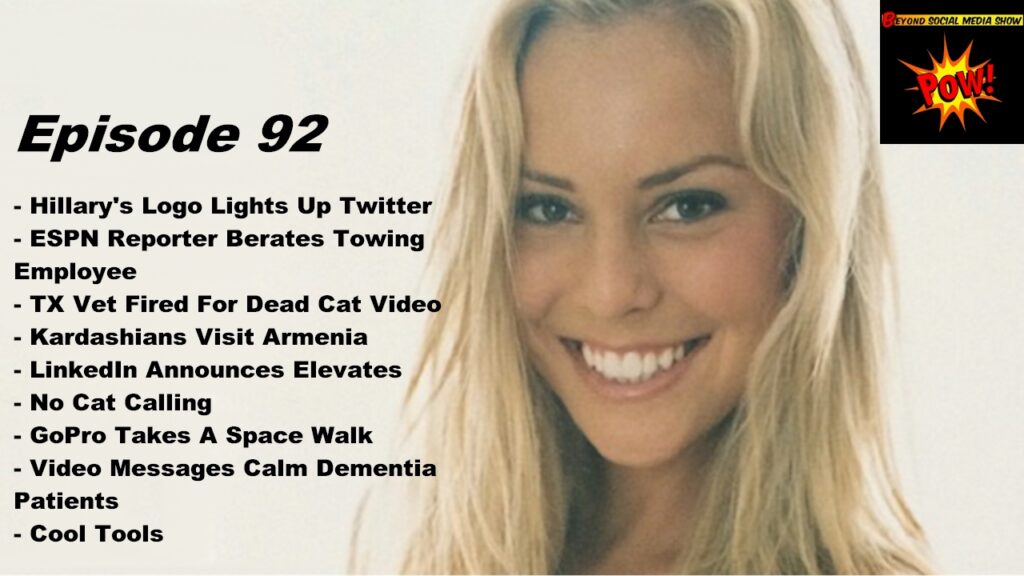 Co-hosts B.L. Ochman & David Erickson discussed Hillary Clinton's campaign logo backlash; the video showing ESPN's Britt McHenry berating a towing company employee; a revolting veterinarian in Texas; the Kardashians' reality show visit to Armenia; LinkedIn's Elevate program; No Cat Calling street signs; a GoPro space walk; calming video for dementia patients; plus great new apps and important stats and a lot of stuff in between.
Read More