Posts Tagged 'Jimmy John's'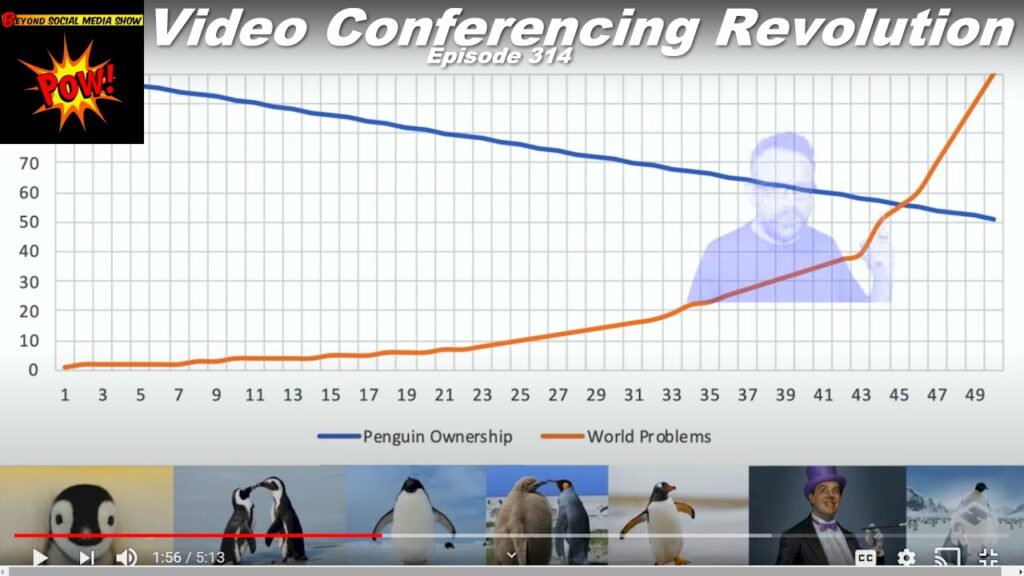 Episode 314: BL and David discuss the amazing Mmhmm video conferencing app; the tech pushback against Chinese data requests; new evidence for Subscription Twitter; pinnable Instagram comments; Google acquires an augmented reality glasses company; Google Assistant Continuous Mode; the FaceApp #WhatItWouldBeLike campaign; YouTube's new affinity metrics; a Google Project Loon update; Jimmy Johns employees post racist video; Mark Zuckerberg fails to impress civil rights leaders; the Ayn Rand Institute grabs PPP money; Anti-mask masks for sale; another PR pitch from hell;..and much, much more.
Read More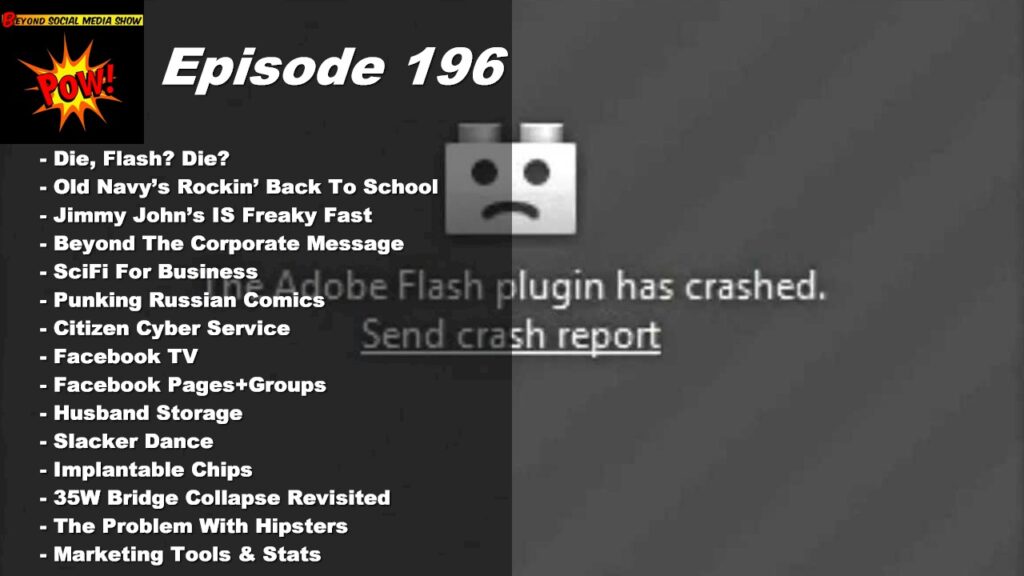 Episode 196: Co-hosts B.L. Ochman and David Erickson discussed Old Navy's rockin' back to school campaign; Jimmy John's real-life demonstration of its freaky fast tagline; going beyond the corporate message to find real stories; the business imperative for reading science fiction; Russian comedians punking Rick Perry; citizen cyber warriors and compulsory service; the launch of Facebook TV; integrating Facebook Pages and Facebook Groups; husband storage in China; Mariah Carey's goes viral for slacking; implantable microchips; 35W bridge collapse revisited and citizen journalism; the problem with Hipsters; the imminent death of Flash…perhaps?; Air France for Millennials; GoFund Snopes; saying goodbye to the YouTube Editor; plus great new apps and stats you should know…and much, much more.
Read More