Posts Tagged 'Jeff Jarvis'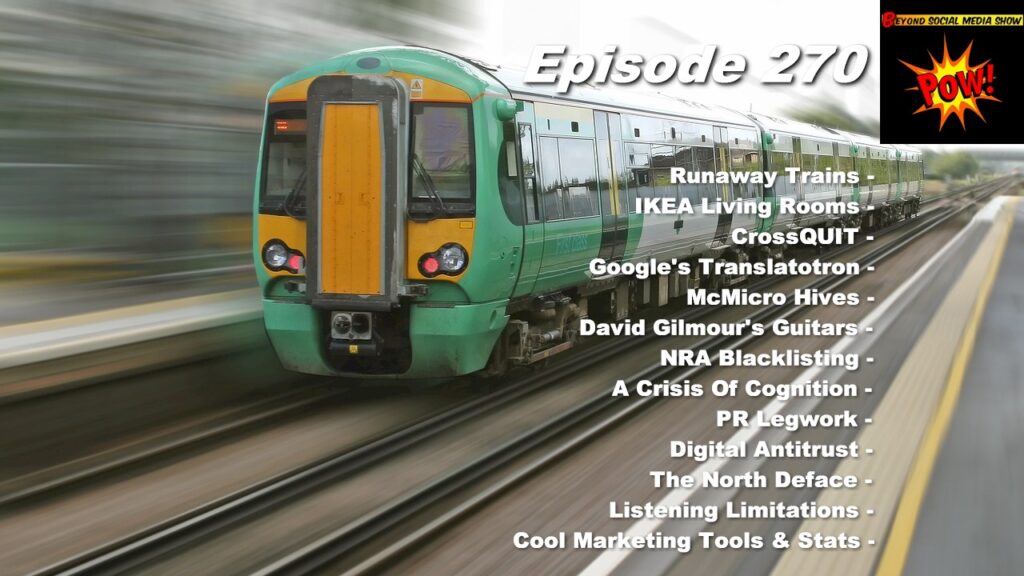 Episode 270: BL and David discuss the geo-targeted update of Soul Asylum's hit song Runaway Train devoted to the discovery of missing kids; IKEA's recreation of living rooms from The Simpsons, Friends & Stranger Things; Crossfit's Facebook pause; Google's Translatotron technology; Tiny replica McDonald's bee hives; David Gilmour's podcast series telling the backstory of three of his famous guitars; Guns Down America's challenge to blacklist the NRA; Jeff Jarvis' superb essay about our Crisis of Cognition; PR pros need to do the legwork; Antitrust investigations heating up for Amazon, Apple, Facebook and Google; Google's suspicious outage; The North Face's disastrous black hat SEO tactic; the limitations of social listening;…and much, much more.
Read More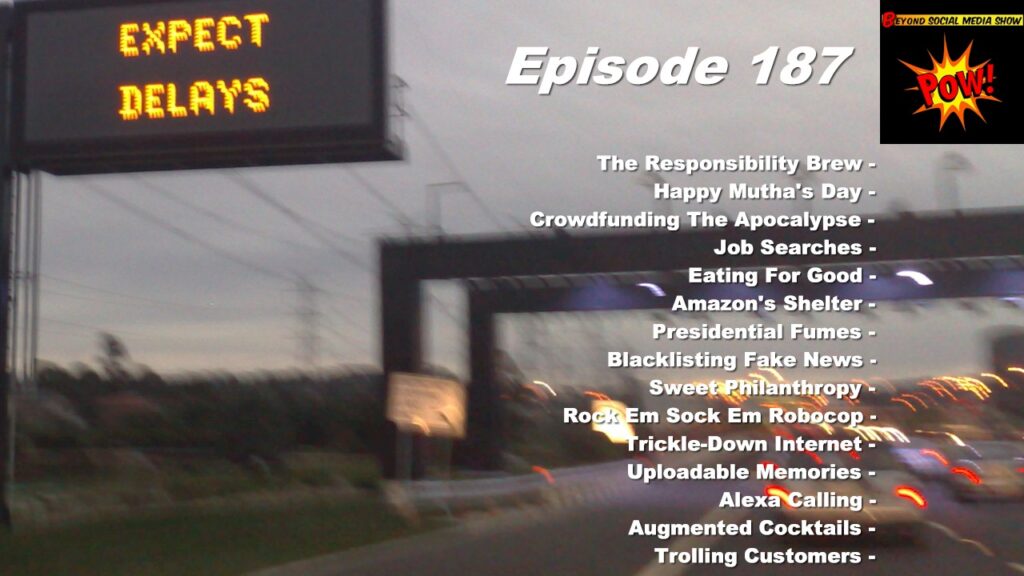 Episode 187: Co-hosts B.L. Ochman and David Erickson discussed the new assault on Net Neutrality; Amazon Alexa's new telephone service; Responsibility beer; brands celebrating Happy Mutha's Day; crowdfunding the Trump Russian investigation; Google job searches; Ben & Jerry's philanthropic flavors; Amazon's new homeless shelter; Presidential fumigation; fake news blacklists; Robocop tackled; uploadable memories; great new apps and stats you should know…and much, much more.
Read More