Posts Tagged 'Insurance Marketing'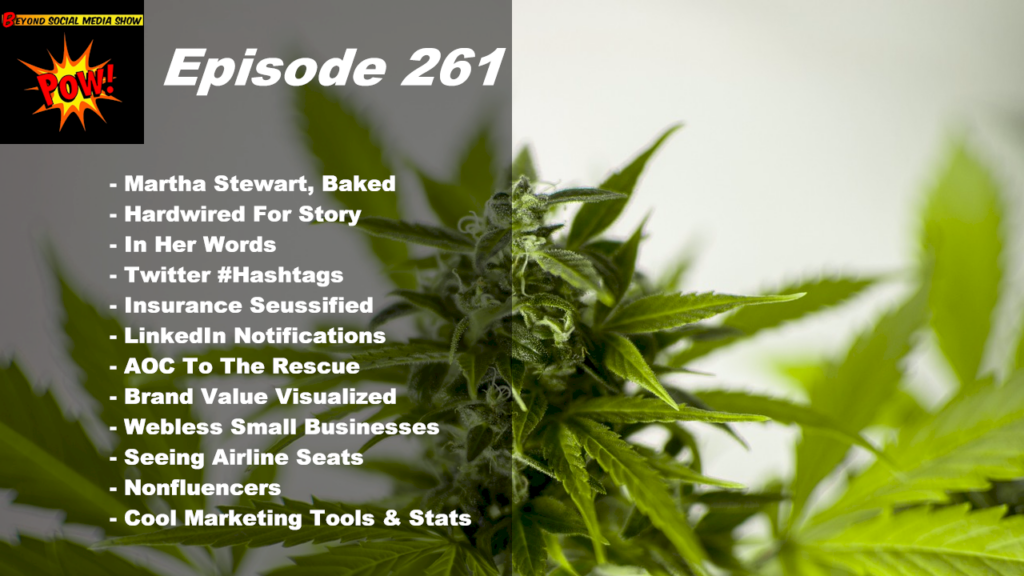 Episode 261: BL and David discuss discuss Martha Stewart joining cannabis company Canopy Growth; Neuroscientist Uri Hasson's research demonstrating humans are hardwired for stories; the New York Times' new In Her Words newsletter; Twitter's new hashtag data; Farmers Insurance's Dr. Seuss campaign; LinkedIn's new features for job seekers; Alexandria Ocasio Cortez as a comic book super hero; a data visualization of brand value; small businesses without websites; airline seat cameras; influencers and their discontents;…and much, much more.
Read More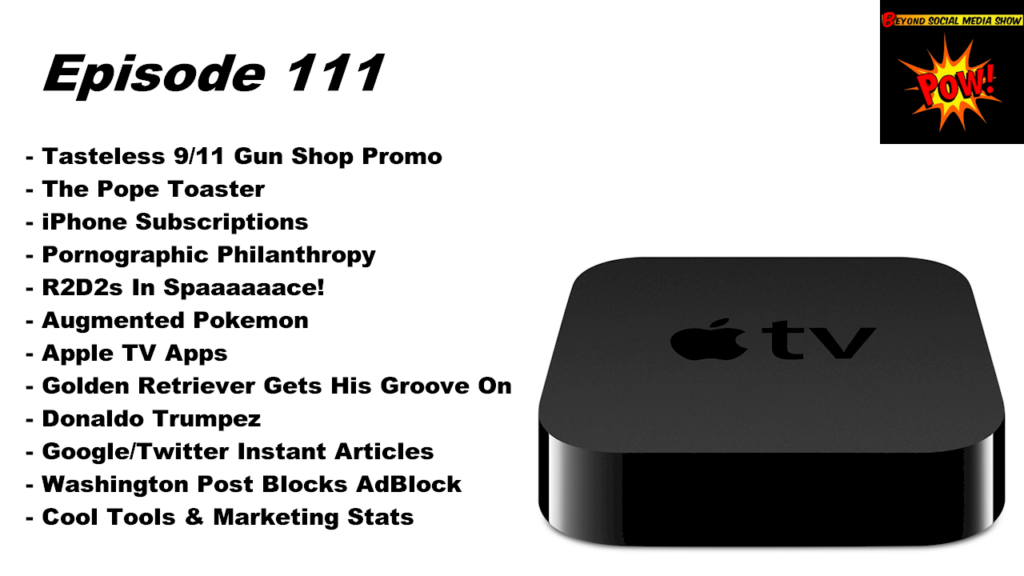 Co-hosts B.L. Ochman & David Erickson discussed the iPhone subscriptions and Apple TV apps; a tasteless 9/11 gun shop promotion; the Pope toaster; philanthropic porn prizes; LEGOs in space; augmented reality Pokemon; a Golden groupie; Donaldo Tumpez; Google & Twitter's answer to Instant Articles; Washington Post's ad blocking statement; plus great new apps and important stats and a lot of stuff in between.
Read More