Posts Tagged 'Instagram Stories'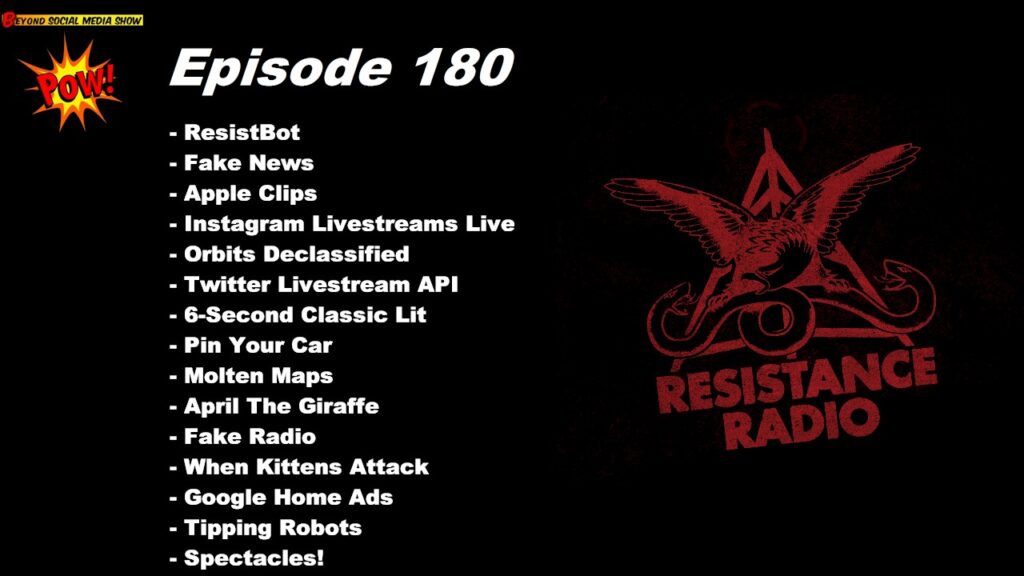 Episode 180: BL and David discuss ResistBot; the White House's satirical news; Apple's Clips app; Instagram's saveable livestreams; the declassification of the Manned Orbiting Laboratory; Twitter's livestreaming API; YouTube's classic literature prerolls; Google Maps' car-finder feature; Google Street View on the lip of a volcano; April the Giraffe; the fake radio Resistance Radio; Trump's cease and decist against kittens; Google Home's audio ads; food-delivery bots; Senator Roberts' Moment; …and much, much more.
Read More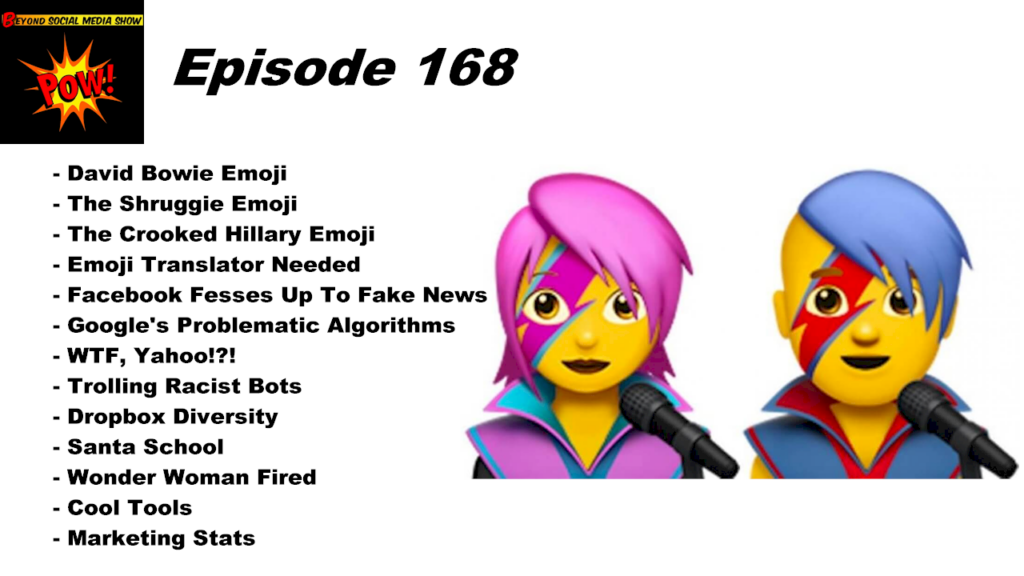 Episode 168: BL and David discuss Bowie, Shruggie and Crooked Hillary emojis; the battle to break fake news; Google declines to remove hate news; Facebook admits it needs human editors; @ImposterBot fights off hateful troll bots; how Santa Claus learns marketing; Yahoo's super-late hack disclosures; Wonder Woman fired by UN; tech titans meet Trumplethinskin. Plus great new apps and stats you should know.
Read More