Posts Tagged 'Getty Images'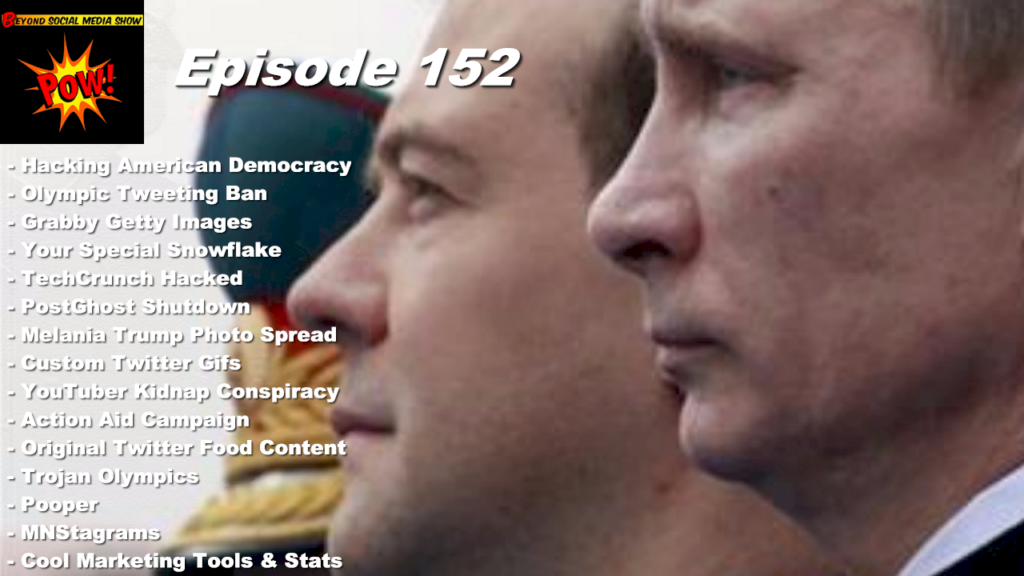 Episode 152: Co-hosts BL Ochman and David Erickson discuss Russia's hacking of American democracy and Donald Trump's treasonous encouragement; the hacking of TechCrunch; Getty Images swiping a 18,000 public domain photos from the Library of Congress; the Olympic tweeting ban; Melania Trump laid bare; Twitter shutting down PostGhost; a YouTube kidnap conspiracy; Stable & Unstable Likers; the Action Aids ad campaign; Ralph Lauren's custom animated Gif campaign; Twitter's original food content; Minnesota in a box; the Trojan Olypmics; and much, much more.
Read More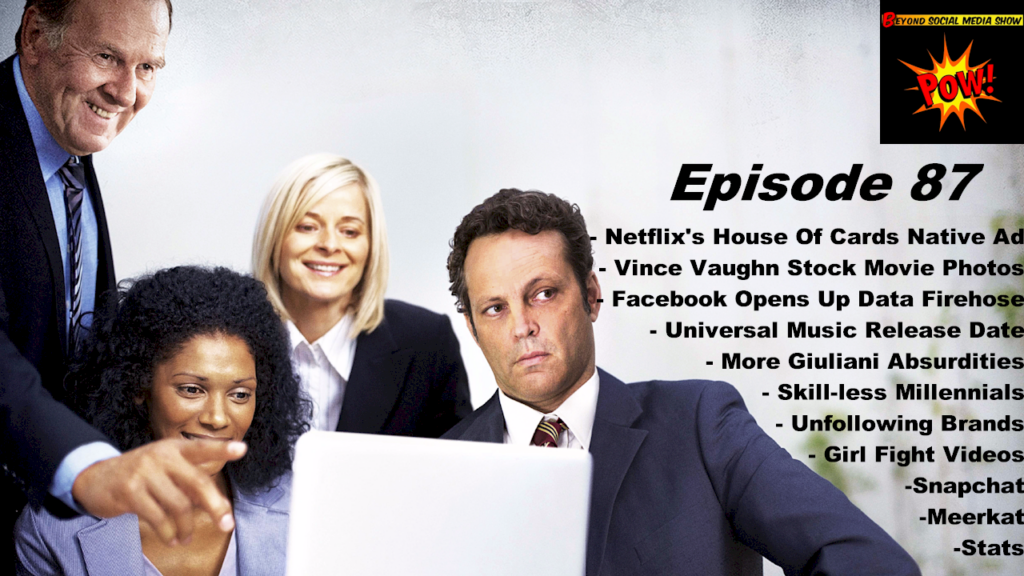 Co-hosts B.L. Ochman & David Erickson discussed the photoshopped Vince Vaughn stock photography used to market his Unfinished Business movie release; the latest violent video to go viral; Netflix's House of Cards native ad; skill-less Millennials; Rudy Giuliani's latest publicity grab; a rescue adoption video game; why people unfollow brands; Facebook's Firehose data; plus great new apps and important stats and a lot of stuff in between.
Read More