Posts Tagged 'Facebook News Feed'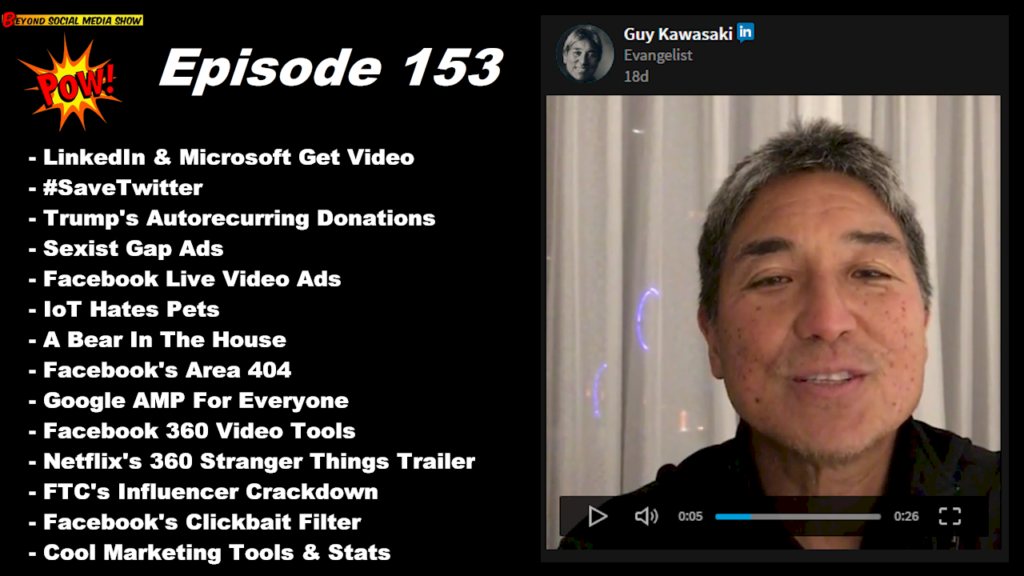 Episode 153: BL and David discuss the new LinkedIn Influencer Q&A videos; Microsoft's acquisition of Beam's livestreaming video technology, #SaveTwitter, Facebook's clickbait filter; Donald Trump's perpetual recurring online donations; The Gap's sexist ads; Facebook Live video ads; Petnet's dumb SmartFeeder; a bear-in-the-house video that went viral; Google AMP for everyone; the FTC's influencer crackdown; Facebook's Area 404; Facebook video ad publishing tools; The World's Biggest Asshole; Netflix's Stranger Things 360 trailer; and much, much more.
Read More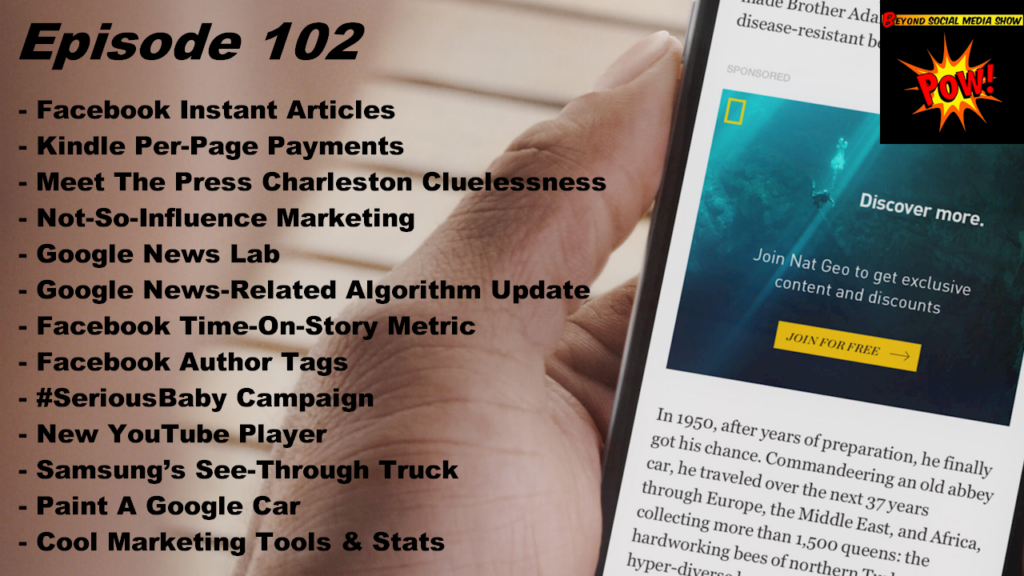 Co-hosts B.L. Ochman & David Erickson discussed Facebook Instant Articles; Meet The Press' Charleston massacre fail; Amazon's per-page eBook royalties; influencer marketing; Google News Lab; Google's news algorithm update; the Time-On-Story metric; Facebook Author Tags; the #SeriousBaby campaign; YouTube's new player; Google's artistic cars; Samsung's see-through trucks; plus great new apps and important stats and a lot of stuff in between.
Read More