Posts Tagged 'Electronic Frontier Foundation'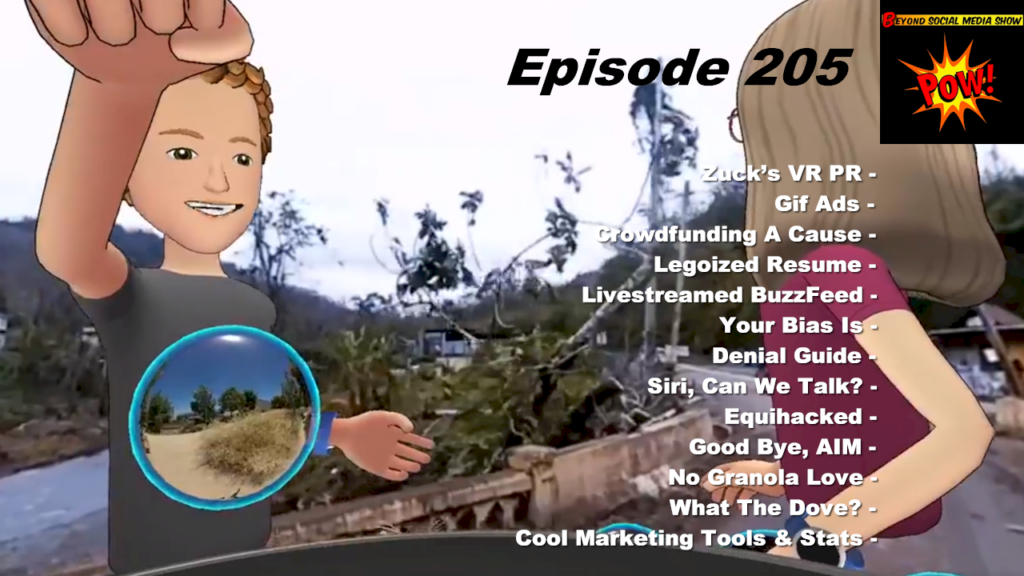 Episode 205: Co-hosts B.L. Ochman and David Erickson discussed Equifax getting hacked again; Mark Zuckerberg's ill-advised virtual reality trip to Puerto Rico; Giphy's coming six-second advertising platform; Susan B. Komen Breast Cancer Awareness crowdfunding campaign; a resume LEGOized; BuzzFeed's livestreamed Twitter talk show; recognizing cognitive biases; a guide to Denial of Service attacks; Siri, your personal therapist; the imminent departure of AOL Instant Messenger; loveless granola; Dove's racist ad; plus great new apps and stats you should know…and much, much more.
Read More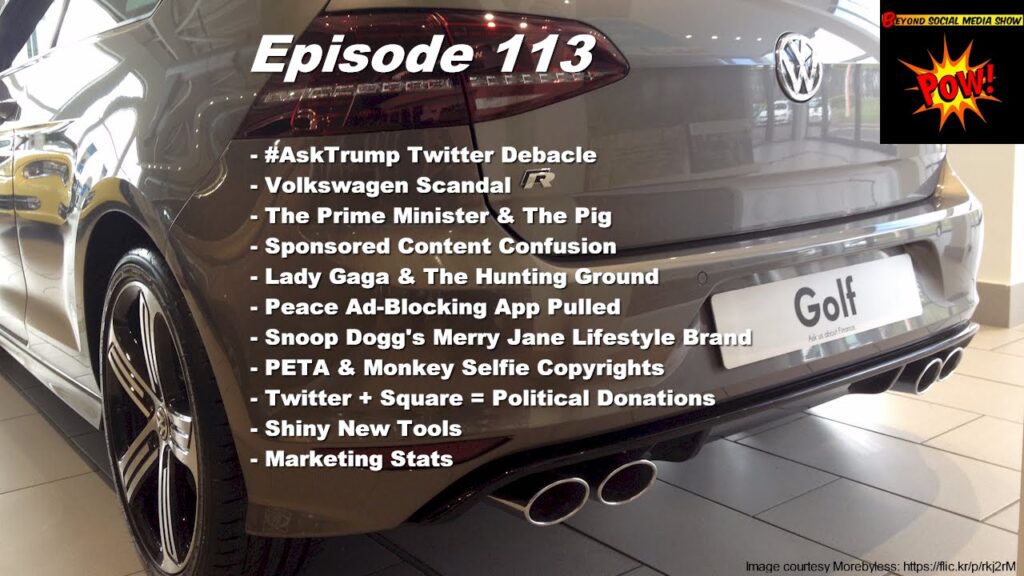 Co-hosts B.L. Ochman & David Erickson discussed Donald Trump's ill-advised use of Twitter; the Volkswagen scandal and apology; Prime Minister David Cameron's pig problem; poorly-labeled sponsored content; Lady Gaga music video for The Hunting Ground; Peace ad-blocking app pulled from the Apple App Store; Snoop Dogg's Merry Jane lifestyle brand; a monkey selfie copyright dispute; tweeting political donations; plus great new apps and important stats and a lot of stuff in between.
Read More