Posts Tagged 'Doubleclick'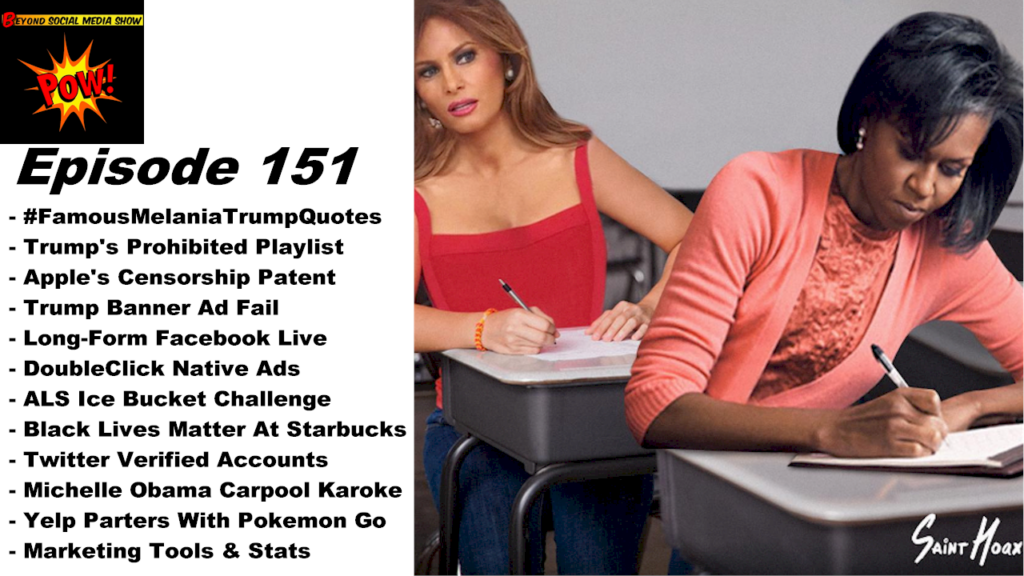 During Episode 151 co-hosts BL and David discuss the backlash over Melania Trump's plagiarism of Michelle Obama's DNC speech; musicians objecting to the use of their songs by the Trump campaign; an Apple patent for technology that would disable the recording of video, audio and photography on smartphones and tablets; untargeted Donald Trump banner ads; new updates for Facebook Live video; the long-lasting impact of the ALS ice bucket challenge; DoubleClick Native ads; verified Twitter accounts; Michelle Obama's carpool karaoke; Yelp's partnership with Pokemon Go; and much, much more.
Read More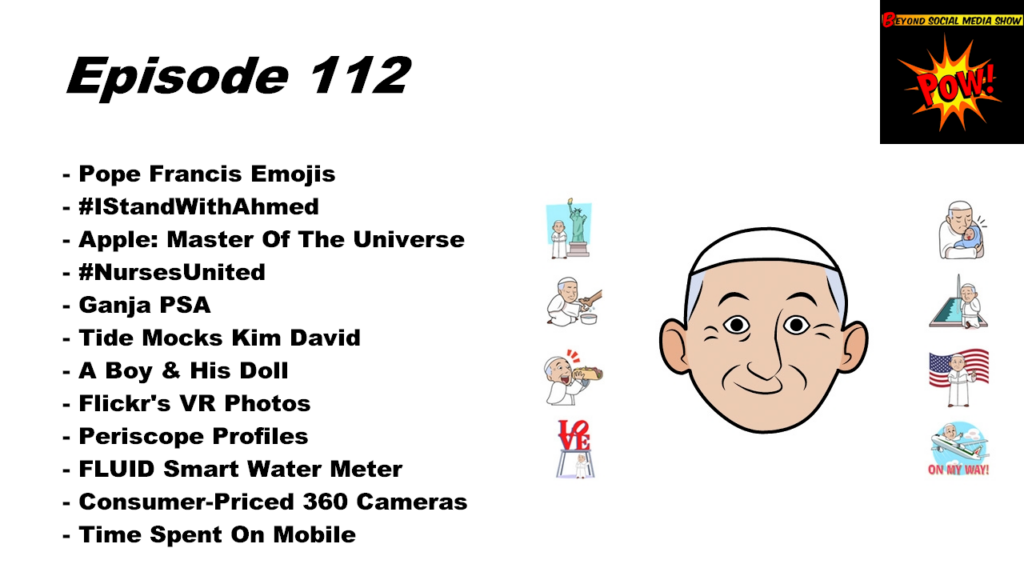 Co-hosts B.L. Ochman & David Erickson discussed Pope Francis emojis; the #IStandWithAhmed social media storm; the #NursesUnited fallout over flippant comments on The View; what's really behind Apple's inclusion of ad-blocking apps in iOS 9; a Don't Drive & Smoke Weed PSA; Mikki Willis' A Boy & His Doll viral video; Tide's online video commercial mocking Kim Davis; Flickr's VP photos; plus great new apps and important stats and a lot of stuff in between.
Read More