Posts Tagged 'Chrome Extension'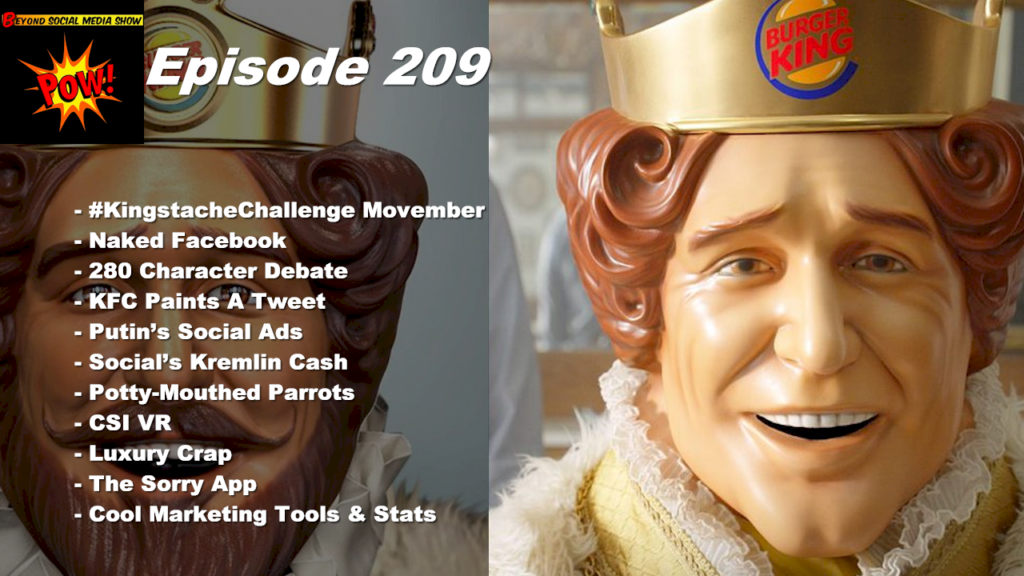 Episode 209: BL and David discuss Facebook's request for your nude photos; Facebook and Twitter 2016 election ads and the Kremlin money behind them; Tiffany's disgusting "Everyday Items"; Twitter's move to 280 characters; an epic home-made car ad; Dave's Moovember progress; a puppy and a little girl re-united after dastardly thieves took her 8-week-old Labrador…and much, much more.
Read More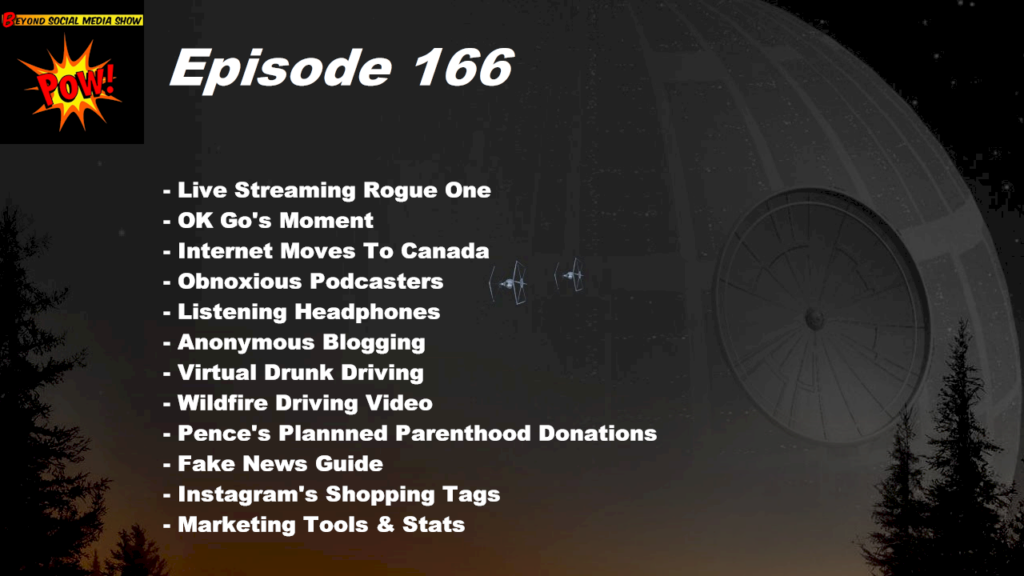 Episode 166: Co-hosts B.L. Ochman & David Erickson discuss the Internet Archive moving to Canada; obnoxious podcasters; spying headphones; the new Telegra.ph blogging platform; the Diageo VR drunk driving experience; first-person video of the Tennessee wildfires; OK Go's amazing new music video; Amazon's conciliation ad; Planned Parenthood donations in Mike Pence's name; detecting fake news; Instagram's shopping tags; Twitter's Star Wars Rogue One Live stream, and much, much more.
Read More