Posts Tagged 'Brand Mascots'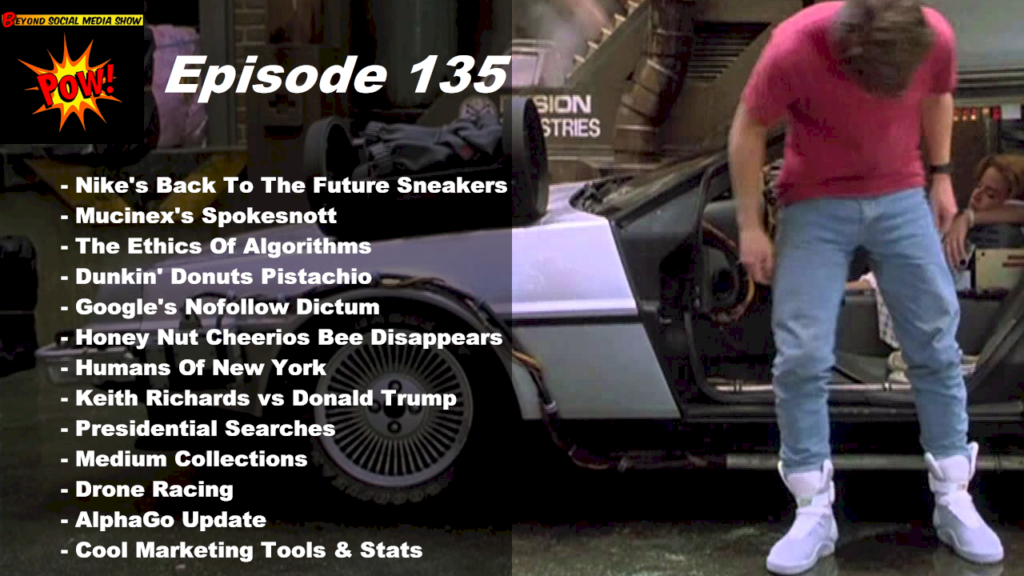 During episode 135, co-hosts B.L. Ochman & David Erickson discussed Mucinex's spokesnott appearance at JFK airport; the ethical obligations of personal digital assistants; Nike's Back To The Future sneakers; Dunkin' Donuts pistachio coffee; the drone racing trend; Google's nofollow dictum; the disappearance of Honey Nut Cheerios' bee mascot; Medium Collections; Keith Richards vs Donald Trump; an update on AlphaGo; plus great new apps and important stats and a lot of stuff in between.
Read More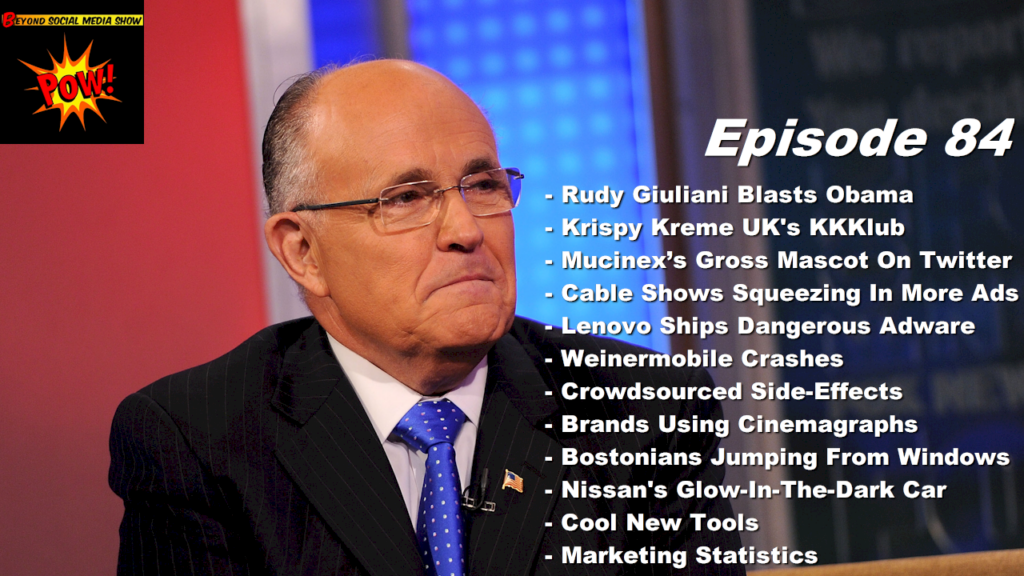 Episode 84: Rudy Giuliani blasts Barack Obama & social blasts back; Lenovo ships malicious adware; Krispy Kreme's KKKlub & crowdsourcing medical conditions.
Read More