Posts Tagged 'Blue Apron'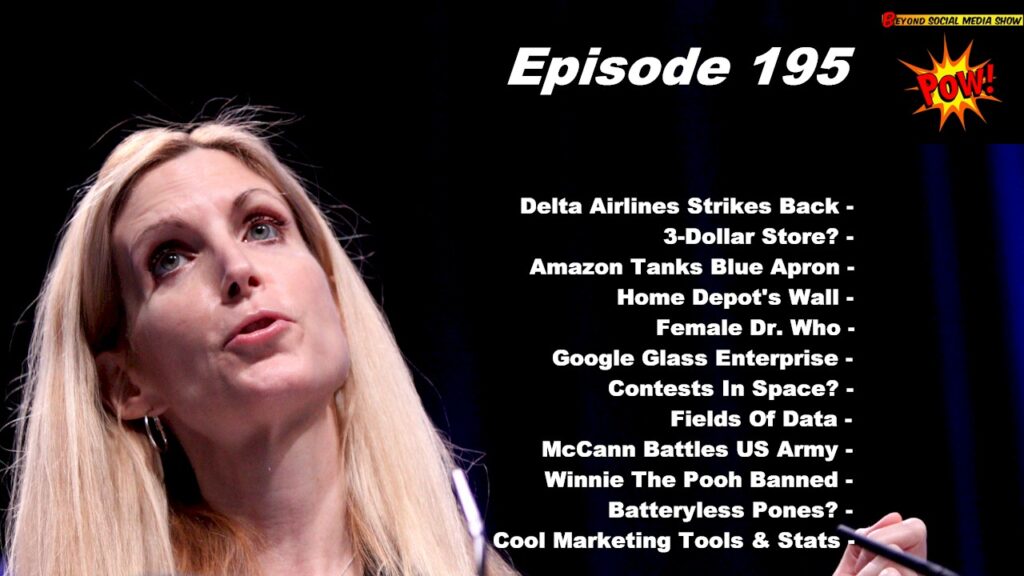 Episode 195: Co-hosts B.L. Ochman and David Erickson discussed Delta Airlines' vigorous response to provocateur Ann Coulter's tweetstorm; the $3 dollar store; Amazon's entry into Blue Apron's meal kit turf; Home Depot's ill-advised wall; the first female Dr. Who; Google Glass Enterprise Edition; contests in space; McCann's battle with the Army; blacklisting Winnie the Pooh; batteryless phones; plus great new apps and stats you should know…and much, much more.
Read More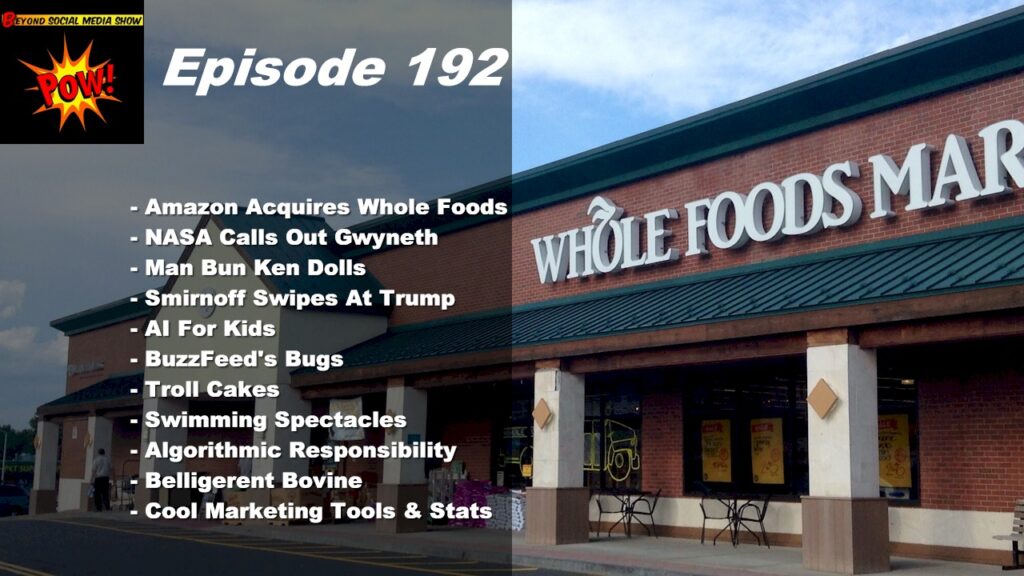 Episode 192: BL and David discuss NASA how called BS on Gwyneth Paltrow's Goop; Amazon acquires Whole Foods; beefy new Ken Dolls come out; Smirnoff newsjacks; Google AI helps expand reading for kids; BuzzFeed & VOX Media get buggy; a Troll Cakes/detective agency makes trolls eat their words; Spectacles go scuba diving; alorithmic responsibility; the Instagram star who was trampled by a cow and much, much more.
Read More