Posts Tagged 'Blogger Outreach'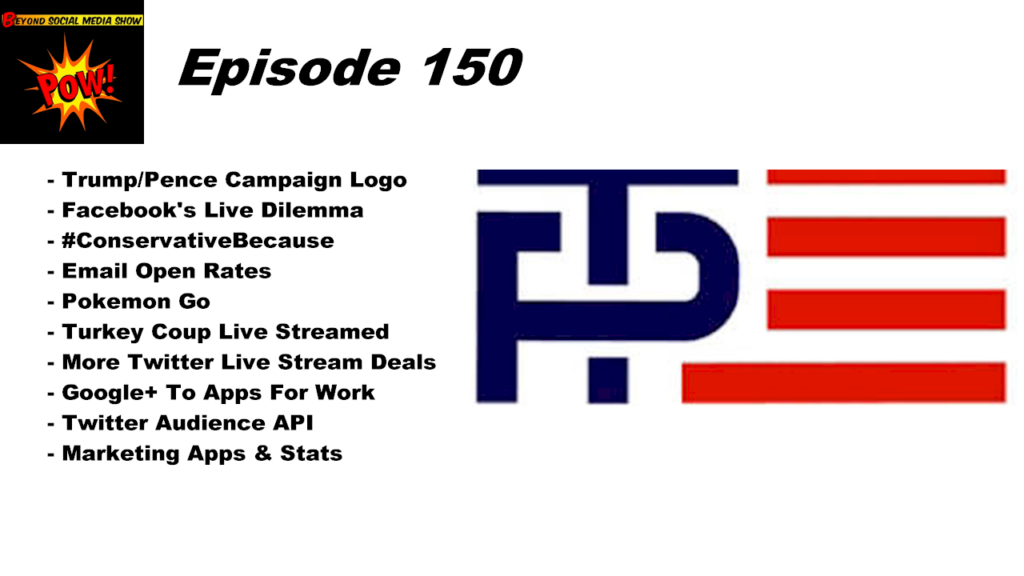 Episode 150: Co-hosts BL and David discuss the Trump/Pence campaign logo and fallout; Facebook's live video streaming growing pains; the #ConservativeBecause hashjack; Pokemon Go players at Arlington National Cemetery and the Holocaust Museum; some little-known problems with email open rates; the live streaming of the Turkish coup attempt; Twitter's live streaming deals for the national political conventions and with Bloomberg; Pokemon Go's sponsored locations; Twitter's Audience API; and much, much more.
Read More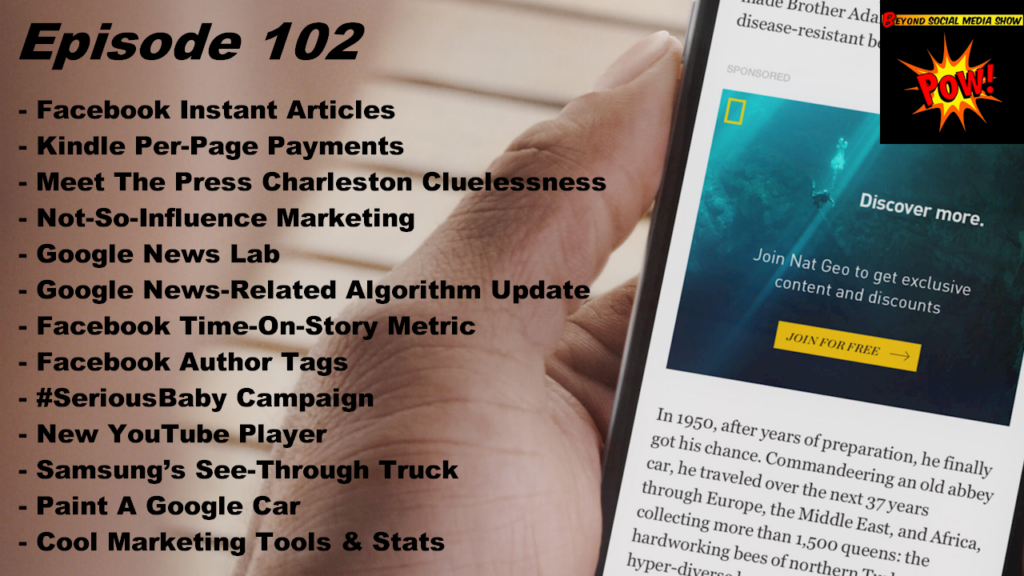 Co-hosts B.L. Ochman & David Erickson discussed Facebook Instant Articles; Meet The Press' Charleston massacre fail; Amazon's per-page eBook royalties; influencer marketing; Google News Lab; Google's news algorithm update; the Time-On-Story metric; Facebook Author Tags; the #SeriousBaby campaign; YouTube's new player; Google's artistic cars; Samsung's see-through trucks; plus great new apps and important stats and a lot of stuff in between.
Read More