Posts Tagged 'Autonomous Vehicles'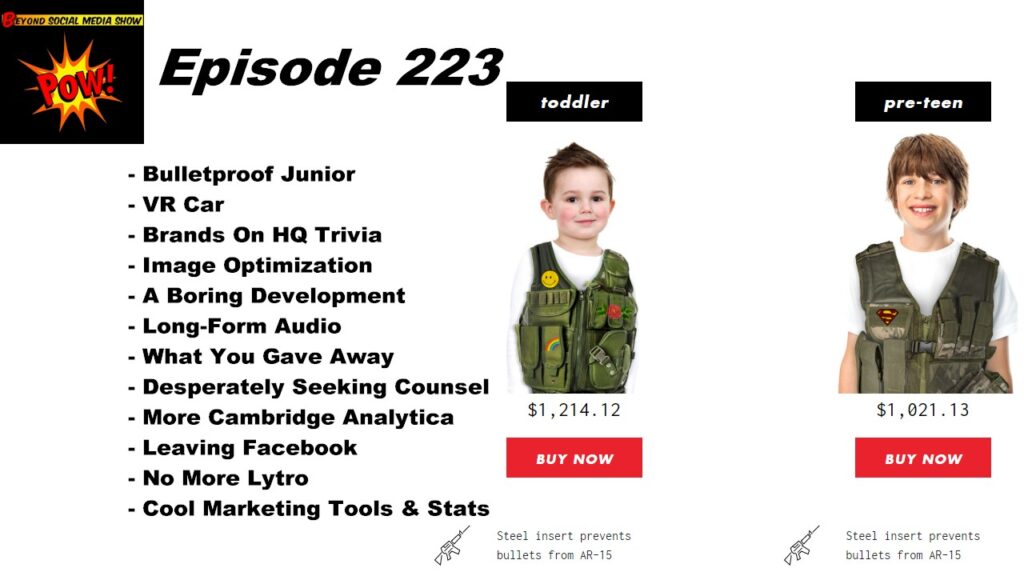 Episode 223: Co-hosts B.L. Ochman & David Erickson discuss bulletproof vests for kids; the growing Cambridge Analytica Scandal involves Plantir and Peter Thiele; driving a car with VR; brands on HQ Trivia; long-forms audio; Google image optimization; Google Lens comes to iOS; a Boring development; the mountain of data you gave away to Google and Facebook will blow your mind; Desperately Seeking Counsel on Craig's List; no more Lytro; a social network with no humans allowed; …and much, much more.
Read More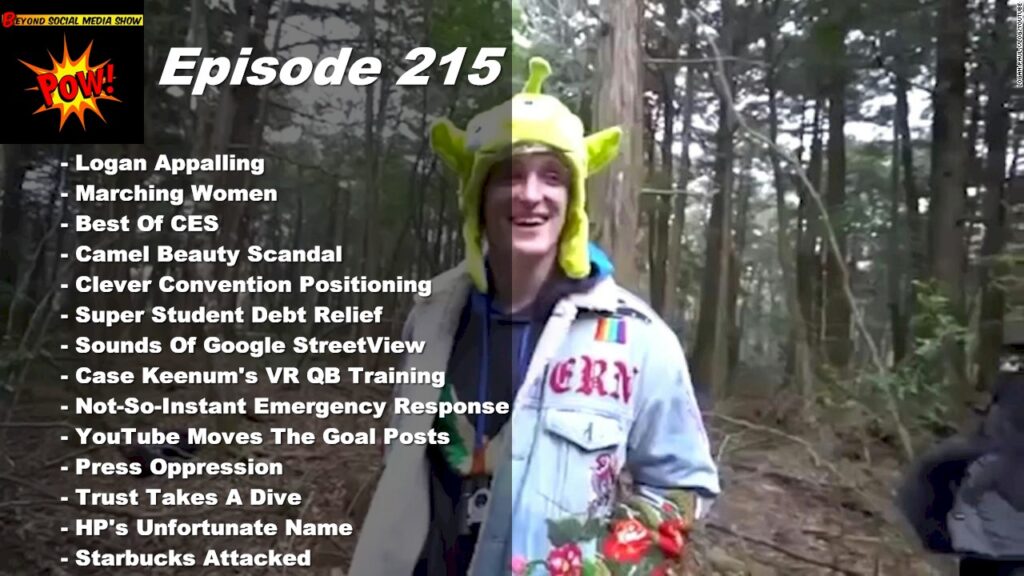 Episode 215: Co-hosts B.L. Ochman and David Erickson discussed the 2018 Women's March; the best of the Consumer Electronics Show; a Saudi camel beauty contest scandal; a clever convention positioning tactic; the Natural Light Super Bowl ad offering to pay down student debt; a Google Street View soundtrack; Vikings quarterback Case Keenum's virtual reality training; Hawaii governor's Twitter password problem; YouTube moving the goal posts on small time creators; Logal Paul's slap on the wrist; Donald Trump's media attacks; HP Spectre's unfortunate naming problem; the latest Edelman Trust Barometer; Starbucks attacked with fake news; the Steve Bannon and Brietbart conspiracy to sink Twitter; plus great new apps and stats you should know…and much, much more.
Read More