Posts Tagged 'Ann Coulter'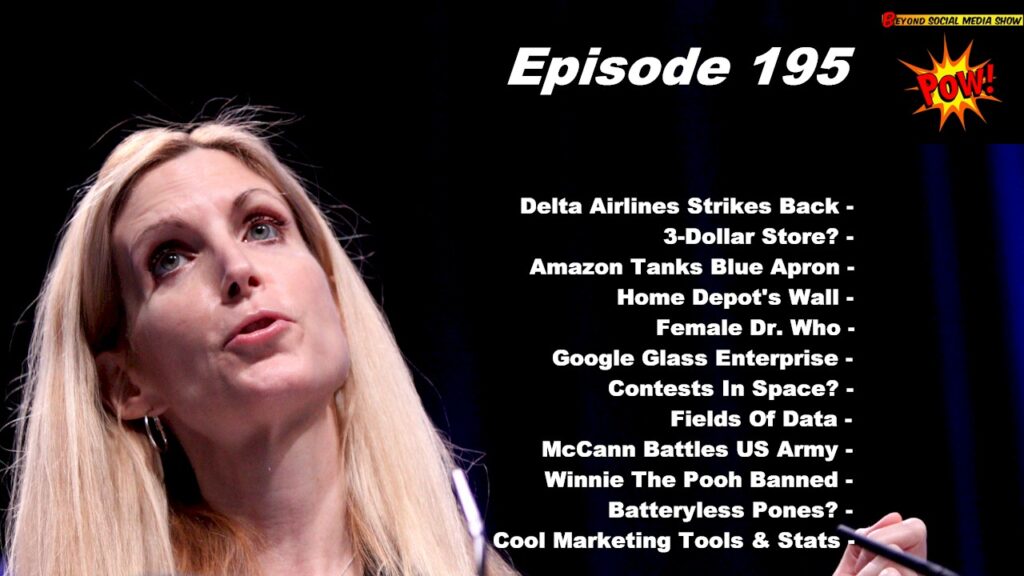 Episode 195: Co-hosts B.L. Ochman and David Erickson discussed Delta Airlines' vigorous response to provocateur Ann Coulter's tweetstorm; the $3 dollar store; Amazon's entry into Blue Apron's meal kit turf; Home Depot's ill-advised wall; the first female Dr. Who; Google Glass Enterprise Edition; contests in space; McCann's battle with the Army; blacklisting Winnie the Pooh; batteryless phones; plus great new apps and stats you should know…and much, much more.
Read More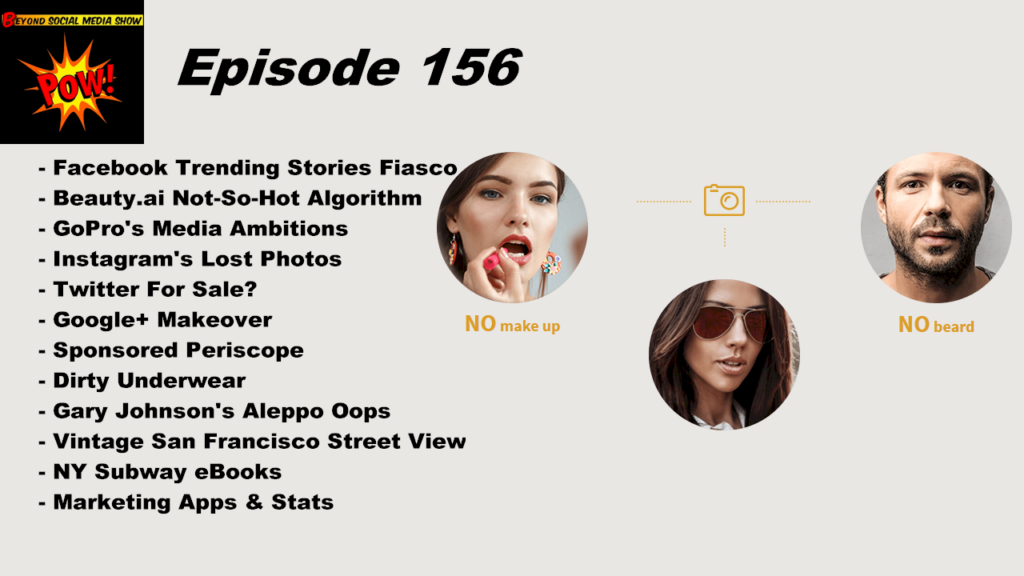 Episode 156: BL and David discuss Beauty.ai and Facebook Trending Stories' runaway algorithms; Twitter's potential sale; dirty underwear; sponsored Periscope streams; Gary Johnson's Aleppo moment; GoPro's media empire ambitions; Instagram's disappearing Photo Map; Google Plus' makeover; Street View for vintage San Francisco; New York Subway eBooks; plus cool apps, interesting stats, and more.
Read More