Video Conferencing Revolution
Episode 314 - July 12, 2020
The Geopolitical Internet
MmHmmm Video Conferencing App

Subscription Twitter

Pinned Grams

Smart Glasses

Google Listens

Battered FaceApp

YouTube Affinity Channels

Facebook Gets A Big Meh

Jimmy Johns Dough Noose

Anti-Mask Masks

Atlas Scammed

A PR Pitch From Hell

Rising Digital Marketing Budgets
A Fight Over the Internet's Future
WhatsApp, Facebook, Google and Twitter are suspending the processing of requests for user data from Hong Kong law enforcement following the new national-security law.
Mmhmm Could Revolutionize Video Conferencing
A new virtual camera could reshape video communication.
An employment ad was spotted for a mysterious new Twitter subscription team, codenamed 'Gryphon.'
All Instagram users can now pin up to three comments within their post interaction streams.
Today we're rolling out pinned comments everywhere 📌

That means you can a pin a few comments to the top of your feed post. By highlighting positive comments, you can better manage the tone of the conversation. ❤️ pic.twitter.com/w2X5grdee7

— Vishal Shah (@vishalshahis) July 7, 2020
Google Buys AR Glasses Company
Google has officially purchased AR glasses maker North for a reported $180 million
Continuous Match Mode allows Google Assistant to respond immediately to a user's speech by recognizing specified words and phrases.
Using the hashtag #WhatItWouldBeLike, men in Columbia used FaceApp to turn themselves into pictures of abused women to draw attention to the huge problem of domestic abuse and murder during the lockdown.
YouTube Analytics To Reveal Affinity Channels
YouTube Analytics is going to start showing what other channels and videos your audience is watching.
Google's Project Loon has launched a fleet of balloons that is providing internet service to remote areas of Kenya.
Jimmy Johns Employees Fired For Racist Video
Two white Jimmy Johns employees recorded two other white employees creating a noose out of bread dough and playacting a lynching to mock Black Americans on the Fourth of July.
This happened in Woodstock, GA, at a #JimmyJohns. White employees decided to make a noose out of bread dough, to mock the lynching of Black Americans. According to a rep at the store, the employees and the manager were fired. pic.twitter.com/W0cDhZ8bNI

— Ryan Guillory Sr. 💫💫 🇺🇸 (@Mr_RyanGuillory) July 5, 2020
Zuckerberg Tries to Glamour Civil Rights Groups
NAACP, ADL and others keep boycott pressure up after reporting 'nothing' got done at summit with executives.
The Ayn Rand Institute applied for and received a PPP loan.
People are missing the fact that someone at the Ayn Rand Institute had to take the initiative to apply for the PPP loan. That's called lifting yourself up by the bootstraps. https://t.co/s55O4IeAUg

— Stephanie Kelton (@StephanieKelton) July 6, 2020
A Tweet from @Shattered_earth went viral when he shared pictures of mesh masks being sold on Etsy as anti-mask masks.
I hate that making maliciously compliant ineffective mesh face masks IS A THING (NOT JUST ONE PERSON) for these fuckheads who want to actively deceive people to endanger everyone around them. Just go in the volcano already. I HATE THESE PEOPLE! pic.twitter.com/475y1QmP2c

— Shattered-Earth (@Shattered_Earth) July 7, 2020
Career Karma's PR Pitch from Hell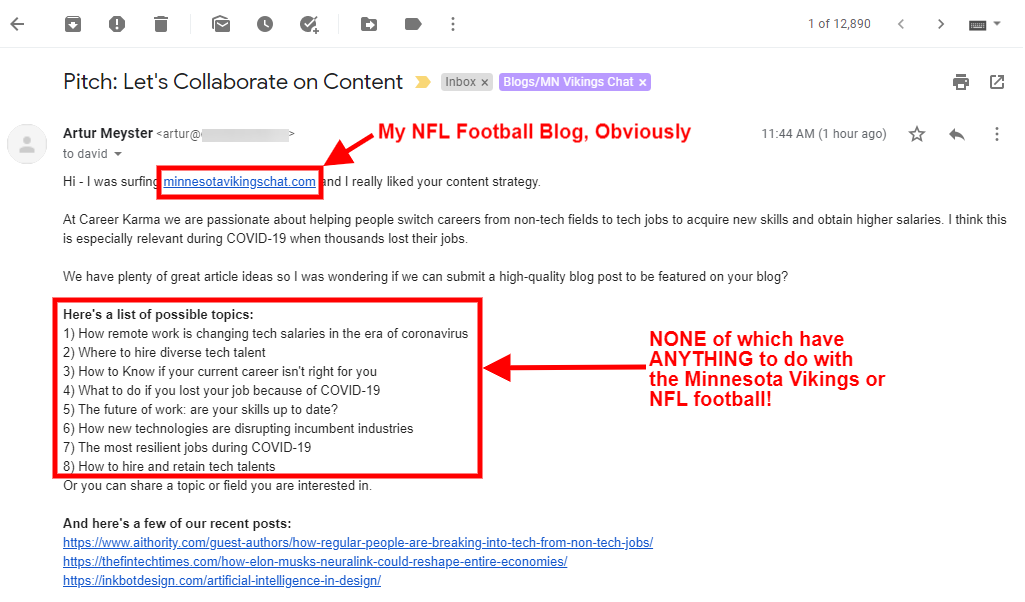 Askaway - open-source remote work tool that allows businesses to more easily and efficiently ask and answer questions during large video conferences.
Plantyflix helps you to plant trees each month while you watch your favourite films and TV shows on Netflix.
Green Tech from Product Hunt - Makers with heroic intentions have launched products designed to help in the fight against Climate Change.
We're On Pandora...Officially!
Digital Marketing Budgets To Rise In 2021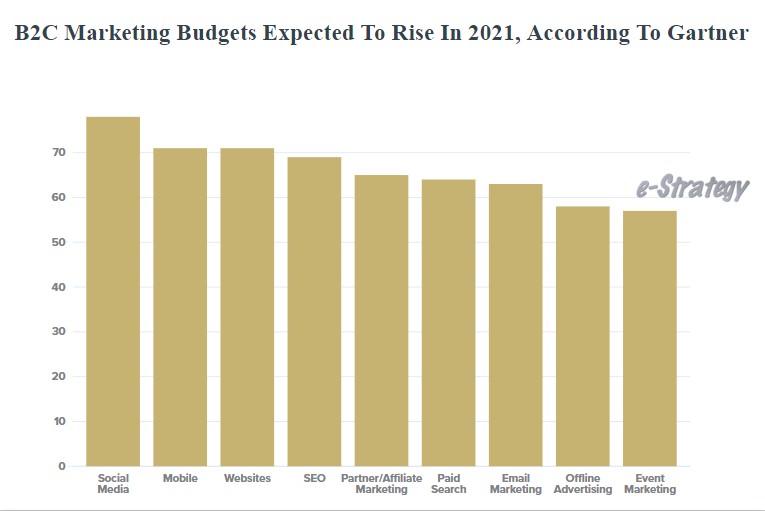 Podcast: Play in new window | Download