The Real Facebook Oversight Board
Episode 324 - September 26, 2020
B2B Funvertising
SEMRush Adds PR Services
Facebook Oversight
MailChimp Evolves
Substack Journalists
LinkedIn Stories
TikTok Bans Fasting
COVID Maps
Clintoncast
Shirtless Proud Boys
Brandvalism
Google Disinvites
Racial Justics & Brand Trust
There has been a clear shift from boring, methodical and rational B2B advertising to entertaining, engaging and emotional.
LinkedIn Stories have arrived.
Tired of waiting for Facebook to create the oversight board it announced months ago, industry experts have formed their own.
SEMRush + Earned Media Tool
SEMrush, a leading online visibility management and content marketing SaaS platform, has further expanded its ecosystem with the acquisition of a 100% stake in fast-growing public relations SaaS startup Prowly.com.
Casey Newton is leaving the Verge and taking his 20,000 member mailing list with him to Substack, which is looking more and more like the future of journalism.
TikTok says it will ban advertisements for fasting apps and weight loss supplements and is restricting ads that "promote a harmful and negative body image."
MailChimp has been evolving from an email marketing service to a more complete marketing platform.
Starting Sept. 29, on iHeart Radio, Hillary will be talking to prominent guests about the topics that shape our lives: resilience, faith, grief, and more. Listen to the trailer now!
The app's 'COVID layer' will display the seven-day average of new cases.
The British shirt-maker, Fred Perry, discontinued American and Canadian sales of its shirt that the Proud Boys call their uniform.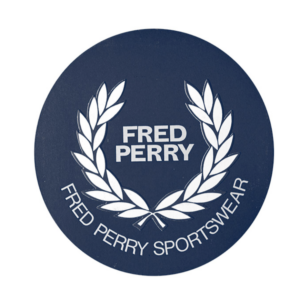 Fred Perry does not support and is in no way affiliated with the Proud Boys. Read our statement here.

— Fred Perry (@fredperry) September 25, 2020
The Markup: Blacklight - a real-time website privacy inspector that illuminates the hidden tracking technologies on any website.
Prepare for Election Threats
This is an important read, from a good source, with links to vetted information about the election process in 2020.
🗳⚠️ DEEP DIVE —

With rare, if not unprecedented, agreement, President Trump, Joe Biden, intelligence officials and Big Tech CEOs are all warning of threats to accurate and trusted vote counts before, on and after election day. https://t.co/iskA4Ku9Vh

— Axios (@axios) September 5, 2020
Podcast: Play in new window | Download