White House Valentines Display
Episode 338 - February 13, 2021
Presidential Valentines
Thank You Pages
Shame Cards
Fact Checker Bylines
Social Audio
AI Brand Voices
Lincoln TV
Duolingo Commercial
Super Bowl Social Media
Conference Sounds
Twitter Buys Revue
Google News Analytics
Norton's Prying Eyes & Listening Ears
Safest & Most Dangerous States For Online Dating
Valentine Surprise At The White House
On Friday morning, Dr. Jill Biden surprised the president with a Valentine display on the White House lawn.
First Lady Jill Biden put a massive Valentine's display on the North Lawn.

"I just wanted some joy. With the pandemic, just everybody's feeling a little down. So, it's just a little joy. A little hope. That's all." pic.twitter.com/n60nX7tdXj

— Kyle Griffin (@kylegriffin1) February 12, 2021
Thank You pages are effective opportunities to demonstrate appreciation towards your leads, prospects, and customers for taking a desired action — and even potentially convert users or increase sales through additional CTAs.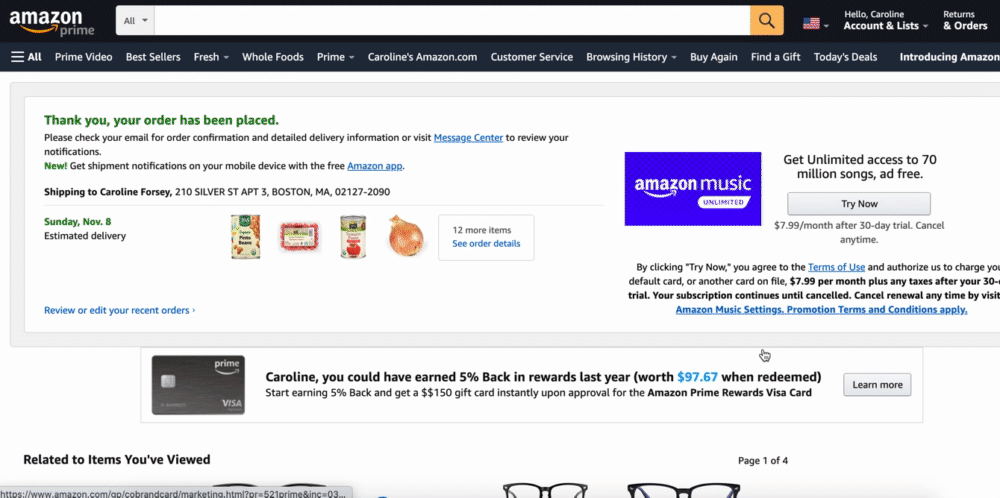 On the third anniversary of the Valentine's Day shooting at Stoneman Davis High School in Parkland, FL, ChangetheRef.org released The American Shame Card collection- postcards with gruesome scenes from each mass shooting.
TreeHugger features a byline not only for an article's author but also for the article's fact checker.
Social Audio Growth Explosion
This market forecast includes an overview and contains predictions on the future of social audio as Clubhouse earns a one billion dollar valuation and jumps to nearly 3 million users.
By adding safeguards, Microsoft wants to ensure deepfake voices aren't being abused.
The Lincoln Project is expanding its video and podcast presence with a new show called The Lincoln Report. It joins The Breakdown.
Virtual stadiums, interactive filters, football stars and loads of sweepstakes are this year's Big Game social themes.
The Long COVID Forum featured conference sounds for viewers awaiting the live stream.
Twitter buys Substack competitor Revue and immediately adds it as a feature of the social platform.
Google Search Console now lets you dive into how well your news site performs in Google News and the Google News App.
Norton's Prying Eyes & Listening Ears
A lawyer in Texas, unable to turn off a cat filter on a Zoom call, said "I'm Not a Cat," to which the judge responded, "I Can See That."
Not All Things Considered
Leo Shidla thought that not "All Things" were being considered on NPR's flagship show. "Cool things," for one.
Podcast: Play in new window | Download