Episode 309 - May 21, 2020
Apple Glasses
Devo Face Shields
Finnish Happy Hour
Bookcase Authority
Twitter Parasite
Customer Cutouts
Playboy's Safe Six
Feedly's Leo
Instaguides
Facebook Shops
Exclusive Twitter Threads
Future Of Conferences
Debunked Viral Plandemic Conspiracy
A new report from Apple leaker Jon Prosser says a product named Apple Glass will start at $499 plus prescription add-ons like lenses.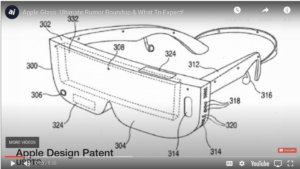 Protect yourself from airborne particles and conserve your mental energy in the process.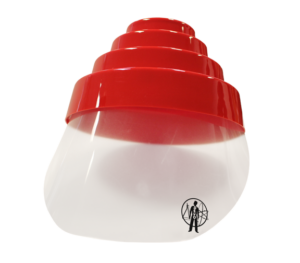 Finland is the happiest country in the world and now you can rent a Finn virtually for an hour.
Bookcases Are The New Authority Backdrop
New York Times critic Amanda Hess looks at why scrutinizing a celebrity's bookcase has become a pandemic parlor game.
A new species discovered in a Tweet isn't even a bot, it's a real-life parasitic fungus now called Troglomyces twitteri.
A Sydney restaurant filled its tables with cardboard cutouts to make their customers feel less lonely with capacity limits in place due to COVID-19.
Playboy's Sexy Social Distancing
Playboy's funny PSA brings some humor to social distancing and safe sex.
Instagram Guides are a new way to discover content from respected organizations and creators.
Starting today, you can check out Guides – a new way to discover recommendations on Instagram.

We know people are struggling due to COVID-19, so the first Guides focus on wellness content from respected organizations and creators.

Find out more: https://t.co/nade33EfoM pic.twitter.com/AgivMXB1vk

— Adam Mosseri 😷 (@mosseri) May 18, 2020
Facebook launched Facebook Shops on Facebook Live and Instagram videos for small businesses that are shut because of the pandemic.
The Future Of Conferences
When are you likely to feel safe enough to attend a conference again?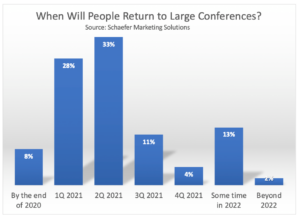 Twitter's New Conversation Settings
You can now determine who can comment on your posts. Good way to avoid bots and MAGA.
Wear Joe Biden Sunglasses - There's an augmented reality Snapchat lens that lets you wear Joe Biden's sunglasses.
Drum - A new referral network that lets businesses make offers that people can promote in social media, texts and emails for a commission on sales.
SMX Next - Free Search Engine Marketing conference.