Posts Tagged 'Airline Marketing'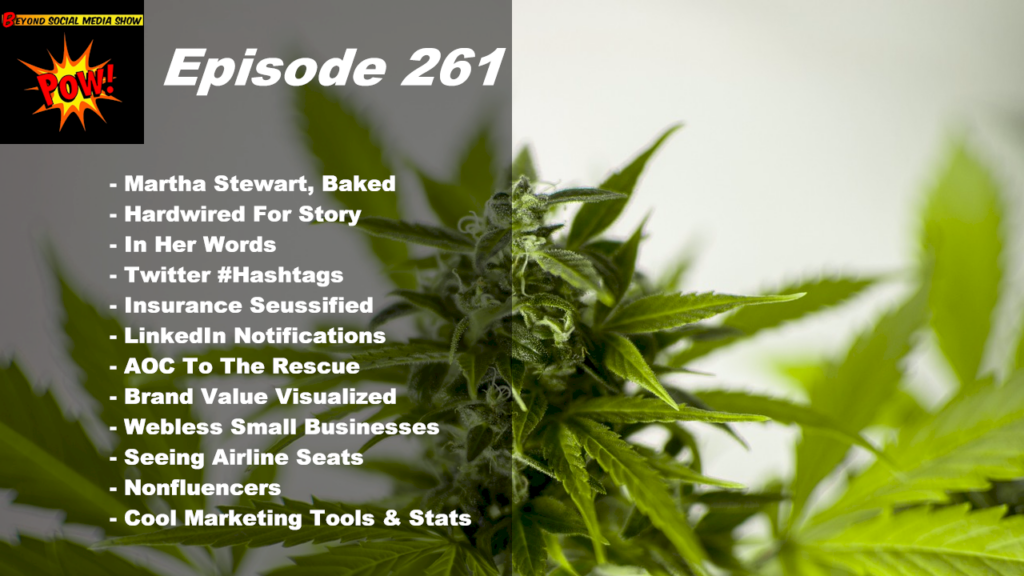 Episode 261: BL and David discuss discuss Martha Stewart joining cannabis company Canopy Growth; Neuroscientist Uri Hasson's research demonstrating humans are hardwired for stories; the New York Times' new In Her Words newsletter; Twitter's new hashtag data; Farmers Insurance's Dr. Seuss campaign; LinkedIn's new features for job seekers; Alexandria Ocasio Cortez as a comic book super hero; a data visualization of brand value; small businesses without websites; airline seat cameras; influencers and their discontents;…and much, much more.
Read More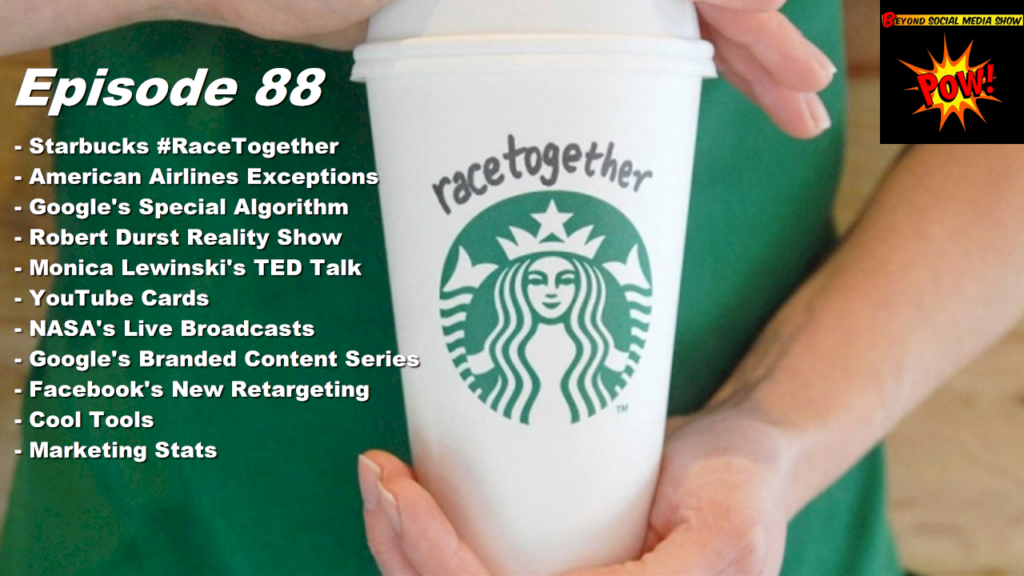 Co-hosts B.L. Ochman & David Erickson discussed the pluses and minuses of Starbuck's #RaceTogether campaign; Toyota's BB King commercial; HBO's Robert Durst True Crime reality show; Monica Lewinski's TEDTalk; American Airlines exception policy fiasco; Google's practice of manipulating search results; YouTube's new cards; NASA's live broadcasts; and a lot of stuff in between.
Read More