Posts Tagged '360 Music Videos'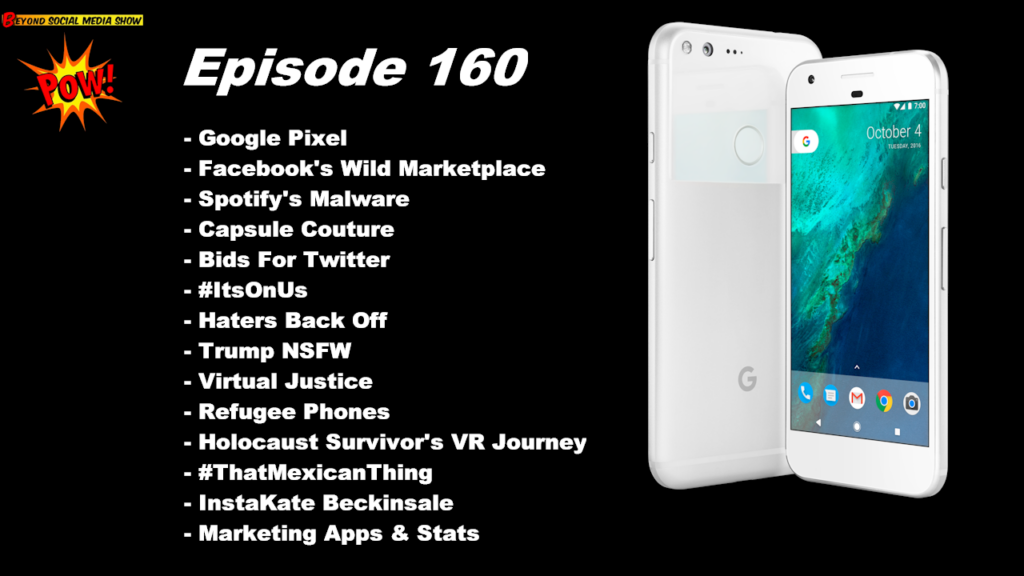 Episode 160: BL and David discuss Google's announcement of the Pixel phone, Google Home, Google Assistant and Google Daydream View; Facebook Marketplace's wild rollout; Moschino's controversial Capsule line; Spotify's malware ads; bids for Twitter; the #TsOnUs campaign; Netflix's Haters Back Off series; NSFW Trump; Virtual Reality justice; refugee phones; Holocaust escapee virtual experience; #ThatMexicanThing; Kate Beckinsale's Instagram; and much, much more.
Read More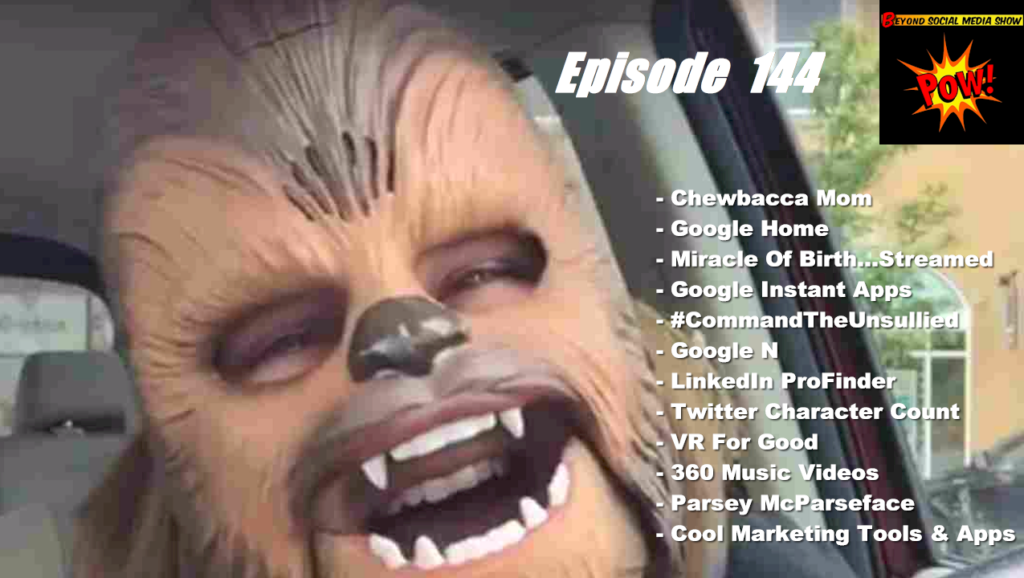 Co-hosts B.L. Ochman & David Erickson discussed the Chewbacca Mom viral video; the competitor to Amazon Echo, Google Home; Sky TV's #CommandTheUnsullied Twitter spam; Google Instant Apps; the pros and cons of LinkedIn ProFinder; Twitter's kinda-expanding character count; Blab's strange pivot to Tinder-live video conferencing; the Google-N fail; VR for Good; 360 music videos; Google's Parsey McParseface tool; plus great new apps and important stats and a lot of stuff in between.
Read More