New Twitter, LinkedIn & YouTube Features
Episode 340 - March 6, 2021
TikTok On Amazon Prime
Anything Album Covers
Ain't Gonna Pay For No Tweet
Shoppable Tweets
LinkedIn Freelancer Marketplace
LinkedIn Stories For Pages
LinkedIn Swipe-Ups
LinkedIn Newsletter Recommendations
YouTube Shorts
Taco Bell To Go Restaurants
Microsoft Email Server Hack
Amazon Prime Video France launched "Cités" exclusively on TikTok in late February.
The artistic nature of this challenge has attracted a lot of professional content creators making album covers out of random camera roll photos.
Twitter Super Followers & Edit Buttons
Twitter may introduce a pair of big upcoming features: the ability for users to charge their followers for access to additional content, and the ability to create and join groups based around specific interests.
Twitter confirmed it's testing a new way to display tweets that link out to e-commerce product pages — like products on a Shopify store, for example.
Twitter is experimenting with new shopping features 🛍

A NEW Twitter Card being tested for tweets containing links to product pages on a shop's website

New-style Twitter Shopping Card shows
- Product name
- Shop name
- Product price
- 'Shop' button

<-Old | New->

ht @YasserM86 pic.twitter.com/8q5xLbbH2m

— 🟣 Matt Navarra (@MattNavarra) March 2, 2021
LinkedIn's Freelancer Market
LinkedIn is developing a new service called Marketplaces to let its 740 million users find and book freelancers, pitting it against publicly traded firms such as Upwork and Fiverr.
LinkedIn Stories For Pages & Swipe-Ups
Internal access to Stories is a way for companies to maintain engagement with their employees during the pandemic, which will likely last for another year for many organizations, LinkedIn says.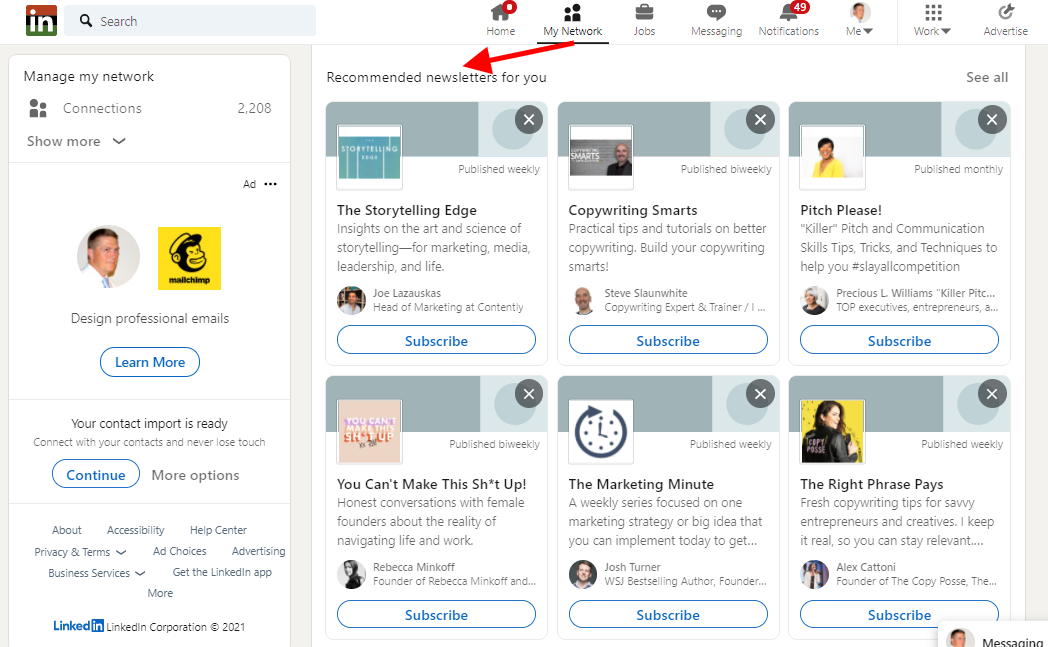 YouTube is kicking off new features for creators that it says will change the way the world experiences video.
Tacos Through Pneumatic Tubes
The Brooklyn Park City Council approved the plans this week. The Taco Bell To Go restaurant will feature multiple pickup lanes.
At least 30,000 organizations across the United States — including a significant number of small businesses, towns, cities and local governments — have over the past few days been hacked by an unusually aggressive Chinese cyber espionage unit that's focused on stealing email from victim organizations.
Dangerous Adventures With Dad
A father created a now viral Instagram account to prank his girlfriend while she was at work and frequently texting to ask how their baby was.
What do the social media channels want?
Podcast: Play in new window | Download