Google Maps Add Augmented Reality
Beyond Social Media Show, Episode 279
BL and David discuss the social media generated AlienStock Festival; By All Means podcast sponsorship; podcasts now play in Google search results; moodvertising; Google adds augmented reality (AR) to map directions; Friends is LEGOized; a job for a couch potato; a lawsuit aims to silence a Pulitzer Prize winning journalist; US Soccer Federation demonstrates how not to handle a PR crisis; Facebook unpublishes pages; Samsung's delete fest; Facebook's face scamming; eraser ads…and much, much more.
SUBSCRIBE: iTunes or Google Play or Stitcher or iHeart Radio or Amazon Echo or search the Spotify app. Your browser does not support the audio element.
Best Digital Cases
Alienstock
Matty Roberts, who started the joke "Storm Area 51, They Can't Stop All of Us" is now planning Alienstock, a three-day, all alien festival with music and dance – and, hopefully, aliens. Two million people say they're going.
By All Means Podcast
What does it take to build a business? Change an industry? Lead with purpose? By All Means sits down with entrepreneurs and leaders who make business work in Minnesota—and beyond. Learn the stories behind some beloved brands, and the ones you'll want to know next. Discover how they got started and gain insights to apply to your own ventures.
Google Adds Podcast Playbacks to Search Results
Google added playback results to search – putting native audio in Google search results for instant play podcast episodes. You have to include the word "podcast" in the search.
Moodvertising Instagram Ad
Moodvertising's Instagram ad uses cultural touchstones to capture and maintain users' attention.
Google AR Maps
Google Maps is rolling out its augmented reality navigation, Google Live View for walking directions.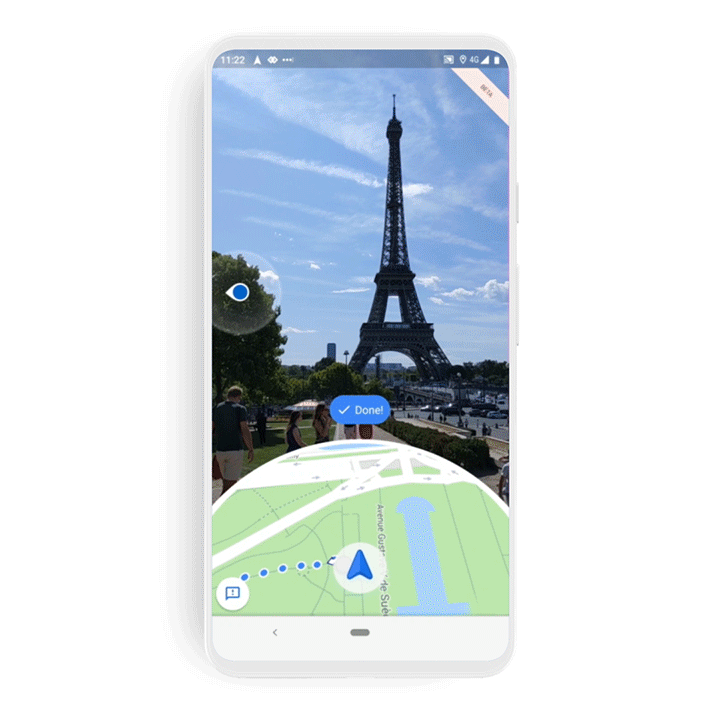 Friends LEGOized
Friends is getting the LEGO treatment for the 25th anniversary of the show.
Job Opening for Couch Potato
Pockies, the Australian boxer shorts with pockets, seeks an American to spend one day on your couch to test one of our boxer shorts. Salary: $500.
Worst Digital Cases
Journalism Attacked
Pulitzer Prize winning journalist Carole Cadwalladr is being sued personally by a millionaire who was implicated in her reporting linking Cambridge Analytica, Trump and Brexit. She has started a GoFundMe page to help with massive legal bills.
Facebook Page Unpublishing
Facebook's guidance to business page admins when the company unpublishes a page is vague and unhelpful.
How Not to Handle a PR Crisis
Instead of negotiating, the U.S. Soccer Federation has hired two Washington lobbying firms to push back against claims that it pays the women's national team less than half of what it pays the men's team.
Facebook FaceScamming
Facebook is no longer scanning users photos by default, but the policy explaining it is muddled at best. Check your settings: the face recognition feature may be enabled without you realizing it.
Samsung Deletefest
Samsung's latest phone has no headphone jack and so they're furiously deleting the ads that made fun of iPhone when Apple took away the headphone jacks.
Shiny New Stuff
Marketing Examples
A gallery of real world marketing case studies, updated every day. The site also has a newsletter to send you the most recent updates.
Free MOOCs
A great list of 15 Massive Open Online Courses.
SaaS Pages
A collection of the best landing pages with a focus on copywriting and design, by category.
Projects
Politics
Randy Rainbow's Latest Parody
The Daily Numbers
Beyond Social Media Hosts
Beyond Social Media Show
Podcast: Play in new window | Download